When we think of Australia (not that we do very often), it's things like Vegemite, all sinister versions of animals, and Mel Gibson that come to mind. Well that's not entirely fair, because it also makes me think of Russell James, all the attractive women to be cast in Home & Away and Neighbors, and the Great Barrier Reef. Sort of balances out, except that being in the photo world, it makes me think of Peter Lik (shudder), and I'm afraid that just tips the scale, regardless of how attractive Holly Valance is. However, Australian company, Palette, has just made a little product that's helping to even things out for me again.
It's called the Palette Cube, and it's simply a small and lightweight color sampling device that reads the colors of whatever it's placed on, precisely. Sure, your initial instincts could be that this is a dream come true for home renovators and designers alike, but what about photographic application? Well, it will allow you to match the precise chromatic values in of whatever you sample, when using Photoshop, making it perfect for color matching which enables just about perfect white balance.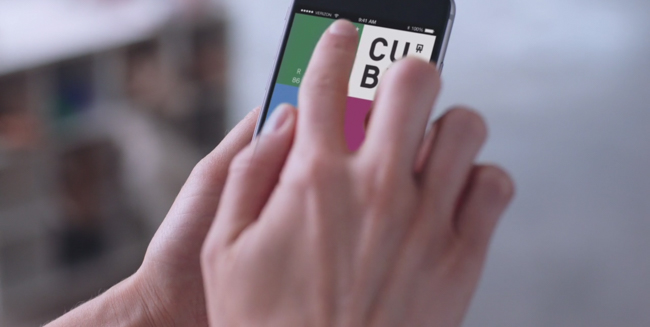 In premise, the concept is simple, however far-reaching the applications may be. You can carry this little 1.75oz device with you anywhere you go and simply place it on anything you like the color of to take the proper color reading of it. It then stores the reading scientifically and matches for use later. You can store up to 20 colors before you need to offload them onto you app/computer, so that freedom allows you to color sample at your leisure, anything from a flower, color of your walls, to a garment.
The application is called Cube Link and allows for the Cube's integration with Photoshop so the very precisely measured color values can be imported seamlessly. It seems easy to use as colors you've sampled will appear in your foreground color palette and are then able to be added to your list of swatches. What's great about doing this for colors, is that you can really ensure your color balance of all objects in an image is on point.
Why not just use the eyedropper tool in Photoshop? Well, even using that tool on an evenly colored surface in two different points will render a different appearance, and if you think using a gray card is good for balance, you're only partially right. Yes, using a 50% gray card is good but this can be even better; it sidesteps any bias an individual camera or sensor may have. Also, you should be able to take the reading in any lighting environment and use it in all, where you may have to reshoot the gray card in each.
How does it work? As you put it up to whatever you want to sample the color of, the Cube pulses red, green, and blue light through an aperture which reflects off the surface and then records the values that bounce back and return. Then those values can be seamlessly sent to your iOS or Android device loaded with their app. The results can be output in RGB, CMYK, HEX, LAB, and LRV, making it quite versatile. And, it can pretty much read anything except for liquids, metallic surfaces, or fluorescent surfaces. The whole thing clearly has a major focus on simplicity too, with no complicated menus or different buttons on the Cube.
Like any light reading device, it's not exactly cheap though, coming in at $180.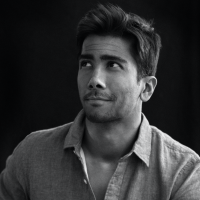 Kishore Sawh
A photographer and writer based in Miami, he can often be found at dog parks, and airports in London and Toronto. He is also a tremendous fan of flossing and the happiest guy around when the company's good.