It's Thanksgiving today, which means in a few hours after the horse-tranquilizer-dose of tryptophan has coursed through your veins and the soothing dopamine levels have dropped, the norepinephrine begins to flow, as the thought of shopping inevitably kicks in. It's the holiday season after all.
But you aren't to be found ignoring your family while in a child's tent outside your local Best Buy (I mean, it's not B&H or anything). No, you're curating your favorite pieces of the year with the care of an expectant parent choosing your child's first name, figuring out what prints you'll offer as gifts for your loved ones – prints are the photographer's frankincense and myrrh.
And if such trouble is taken in creating the picture, and choosing the prints, then it would seem prudent that packaging the prints should be approached with no less care. Saatchi Art is the world's leading online art gallery, based in Los Angeles, and they have created a short video on how to package your photographs to be shipped.
It may seem a basic idea, but I've seen horrendous packaging jobs for prints, and the tiny nuances of their method I'm sure make all the difference. Certainly a video I will have bookmarked for when next I ship some prints – which is in a few days, I imagine.
Happy Thanksgiving to you all!
Source: ISO1200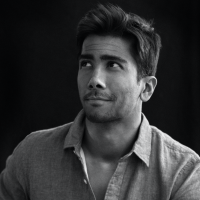 Kishore Sawh
A photographer and writer based in Miami, he can often be found at dog parks, and airports in London and Toronto. He is also a tremendous fan of flossing and the happiest guy around when the company's good.