Being a professional at anything isn't solely about the end product you produce; though that is the bottom line, that's the face, and you don't want to be all face and no trousers. Being a professional means operating in a certain manner, having integrity, developing and adhering to best practices, and what a lot of that boils down to is being organized.
Being organized and adhering to best and set practices is what's going to allow you to be consistent in your business deliverables, and predictable during operations on the back end, which means in control. The value of these cannot go overstated. There's a lot of hogwash surrounding the nature of the creative; that the creative facility is one that's scattered and disheveled, and some creatives seem to think it's in vogue to wear this behavior as a badge or artistic merit. That's rubbish, and the artists that generally characterize that are often those of a starving persuasion. You and your behavior don't have to be benighted.
Being organized and in control is how you set the stage to set yourself apart, and you can start by doing rather simple things, and put into practice simple behaviors such as:
Systemizing how you keep and organize memory cards during a shoot; when and how you rename your files in post, and by implementing a system for labeling your files and archiving. So, in that vein, you'll find three videos below that should help to bring you well on your way to addressing these areas, and make you a leaner, more efficient, and consistent machine.
How To Keep Your Memory Cards Organized On Set
In this video, Caleb Pike of DSLR Video Shooter brings an excerpt from his Corporate Video Guide that details the system he uses to keep memory cards from numerous cameras organized on set for easy data management. The system is a binary letter and number system, so it's as basic as it can get, and that's great because there's little room for confusion.
The letter represents the camera used, and the number represents the order of the cards. So if you've got three cameras on set and say four cards per camera, you should have Cameras A, B, C, and cards A1, A2, A3, A4, and B1, B2 and so forth.
Implementing this is dead easy too since all you need is a marker, tape, and something to keep your cards. Check it out here, and more from DSLR Video Shooter here.
When & How To Rename Your Files In Lightroom
This is an area many photographers often get tripped up on, and while not necessarily catastrophic, it can certainly be hazardous and may cost you time, headache, and perhaps even incur confusion on both your end and a client's. 

The problem tends to arise because the default way of thinking suggests that a good time to rename files in Lightroom is just as you're about to export the final versions for delivery, but it may make sense to think otherwise.
What many run into is the trouble of having JPEG file names that will not match the raw file names, and this can be a nuisance if those files ever need to be changed or even just referenced. Luckily, our own Trevor Dayley created a great concise video on his own method of dealing with this issue, and it's simple enough to understand in a minute or two and implement in the same time frame.
How To Label Files & Hard Drives For Better Identification
This is, from my experience, the area where even some of the most organized can struggle, and it was an area I did struggle with for a long time – file and drive naming. Having a reliable and sensible system in place that's rather detailed and somewhat future proof is essential if you're anything but a very casual shooter.
The problem becomes even more complex if you start to have duplicate backup drives; shooting with different cameras that may have different raw formats; shooting with multiple cameras on a single shoot; working with more than one photographer, and the list could continue. If you don't have a system, it'll all be a jumbled mess in a blink, and should you ever have to go back in to find a particular image, it would be akin to walking into the Congressional Library to find a single page in a book you neither know the name of, nor have the reference number to.
Luckily, Michael Grecco created a video detailing his own system, which is one I have adopted (though slightly altered), and thus far, it's done me very well. You can listen to the steps he outlines in the video but for ease of reference I've broken it down for you with an example. Here are the steps:
Start with the date at the beginning of the filename which will keep the files in hierarchal order. Use a reverse date beginning with the year, and separate the file descriptors after it with underscores only, and no other type of character.
Put the subject name, with last names first (for those who shoot people) such as Sawh_Kishore
Use an acronym for your company – he uses MGP for Michael Grecco Photography. You can also put the shooter's name if someone else in the company shot it.
Choose a filing number, likely best to choose a four digit number as you are unlikely to shoot more than 9,999 shots in a session.
An example would be: 20161213_Sawh_Kishore_Portrait_KSP_0001
Folder Example:  20161213_Sawh_Kishore_Portrait_KSP_DNG
Hopefully, this will all help you get your photography life in some sort of order, and even if you have your own systems, perhaps one or two points here may stick. So, go forth now prepared and be better off for it.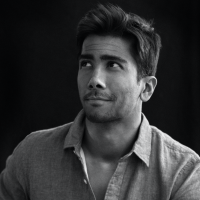 Kishore Sawh
A photographer and writer based in Miami, he can often be found at dog parks, and airports in London and Toronto. He is also a tremendous fan of flossing and the happiest guy around when the company's good.