For photographers, there's nothing quite like being around 'like minds'. While everyone and their mother takes photographs these days, opportunities to indulge geekily in discussion and experience with others equally inclined to do so aren't common, and that's one of the major pulls of photography shows and expos. Well, this weekend B&H is hosting one, OPTIC 2017 in NYC, and it looks great, and free. And even if you're not going to be in the city, much of it is being streamed online.
OPTIC 2017 is four days (Jun 4th-7th) of presentations, gear trade show, live demonstrations, portfolio reviews, gallery exhibitions, a cocktail party, a sunset photo cruise and a New York Botanical Garden Photo Walk – that's just a brief explanation of the experience, like Optic on the half shell.
The events will be wide-spanning of genre and varied, though the overt focus of the show is travel, outdoor, and wildlife photography, just in time for summer. They'll also be taking place at a number of locations dotted around the city, from the New Yorker Hotel Grand Ballroom, Gramercy Park Suite, the B&H Superstore, and as mentioned above, there's the cruise and the Sony & Lindblad Expeditions New York Botanical Garden Photo Walk. Each location will offer something different and the show events and lectures are all free to the public – all you've got to do is register.
It's worth noting that these lectures and such aren't a show and tell of these noteworthy photographers' best works, but intend to be step-by-step demonstrations of how to achieve lasting images through simplified technique and critical vision; how to deal with difficult shooting conditions in adverse environments; how to maximize your cameras abilities, and how lens choices make or break a shot.
In addition to the learning opportunities through consumption there are those through critique. Optic and Sigma and National Geographic are bringing together a team of industry professionals and select OPTIC presenters will provide 15 minute one-on-one review sessions, in which you will receive valuable feedback on your portfolio and work, and while you're at it you can get discounted sensor, camera, and lens cleanings.
There's more to see and do than could be listed on this page, but click here to see it all, register, and look out for the events you need to RSVP to.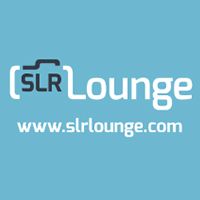 SLR Lounge Official
Articles by SLR Lounge Official are created by multiple authors. They represent official announcements by SLR Lounge.