The following is a sponsored post. 
Our images get lost in a digital world when in reality, life simply belongs in print. Your clients deserve to enjoy their photography each day of their lives, and images on a hard drive or on the web don't offer that same satisfaction.
So how do we make it justifiable for clients to spend their money with you and not at your nearest Costco? We are going to show you how using Bay Photo's simple design structure and ROES program.
cheaper alternatives come at a cost
Selling custom wall art installations is the easiest solution for your clients to cherish their memories and your photos to lead the legacy they deserve. Currently, clients have a lot of inexpensive printing choices, from online consumer print labs to drugstores who offer canvasses right down the street, why should they purchase far for expensive wall art from you?
you can't rely on quality to sell products
Is your answer to the above question quality? Unfortunately, quality isn't going to be enough of a factor in this equation simply because your clients don't have a trained eye. To them, the difference between the quality of an inexpensive option and your option is the negligible, however, the price difference can be massive.
simple tip: design/sell your wall art in clusters/splits
Rather than selling a one off print, canvas or frame, sell your wall art as a complete collection – in clusters or splits. Let's take a moment to define those out:
Cluster: a multi-image collage, perfect for telling a story within a single scene in a shoot. We need to make sure that each image in this set is cohesive and tells a different piece in the overall story.
Split: a single image that is split into a multi-piece collage, perfect for adding interest into an image as a singular piece of art vs. just a regular image hung up on a wall.
Our most popular wall art collection is a 5 piece film strip style layout that we order from our partners at Bay Photo, a style that has helped us shoot a stronger set of images within a scene meant to cohesively work together for wall art.
*Premium members do receive a discount on their first order with Bayphoto  – check the Premium Discount Page to see offer. 
printing made easy with bay roes
Bay Photo offers a full-featured online ordering software designed with the advanced needs of Pro Photographers in mind. This desktop app that makes ordering clusters and splits a simple 3-step process:
Select the Product Type (metal or canvas) and jump into the Cluster & Splits tab
Under Layout Options – choose Individual Images for Clusters or Split Image Mosaic for Splits
Drag and drop images into the design you choose
Selling wall art collections adds value to your service and it makes your product substantially different of that of a consumer lab or other photography studios. Learn more about Bay Photo's products & services here.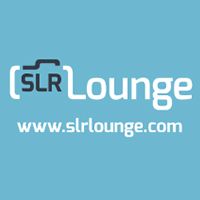 SLR Lounge Official
Articles by SLR Lounge Official are created by multiple authors. They represent official announcements by SLR Lounge.