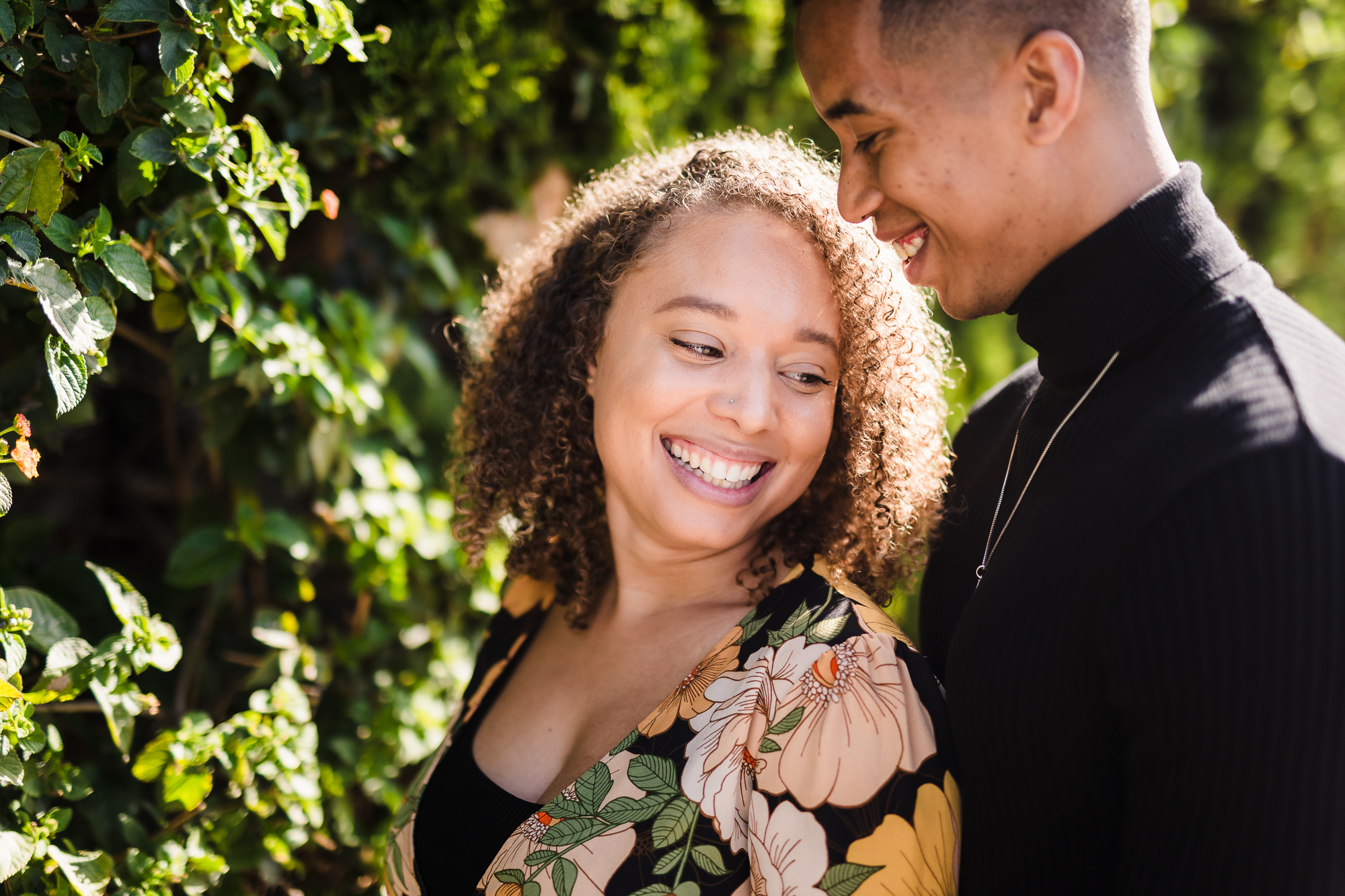 We're teaming up with Adorama to bring you a new series of photography tutorials called "Master Your Craft" to be featured on their YouTube Channel. Subscribe to see more of our videos on their channel throughout the next couple of months that will cover photography, lighting, posing, and editing education to help you hone your skills and master your craft.
In this episode, we'll teach you how to emphasize your backlight by using a darker background to help your subject stand out.
The reason why this technique is useful for portrait photography is that often times we place our subjects so that the sun is behind them, illuminating them without having to use any additional light sources, but how do we make sure they don't get lost in the frame and help them stand out?
When subjects are framed against a lighter background using a brighter exposure, the light illuminating them from behind disappears. You can see from the image above that the hairlight around our model Courtney's head just vanished. I'm going to show you the difference between placing your couple against a highlight vs. a darker background.
I was shooting close to this hedge on the left side of the frame which would make for the perfect background to place my subjects against. I first had the couple get closer to the hedge and then changed my angle to still use the direction of sunlight as my hairlight while now shooting into the dark hedge as my background. With just a few simple adjustments, we arrive at a vastly better image with an emphasized hairlight. Here are a couple of final images using this technique: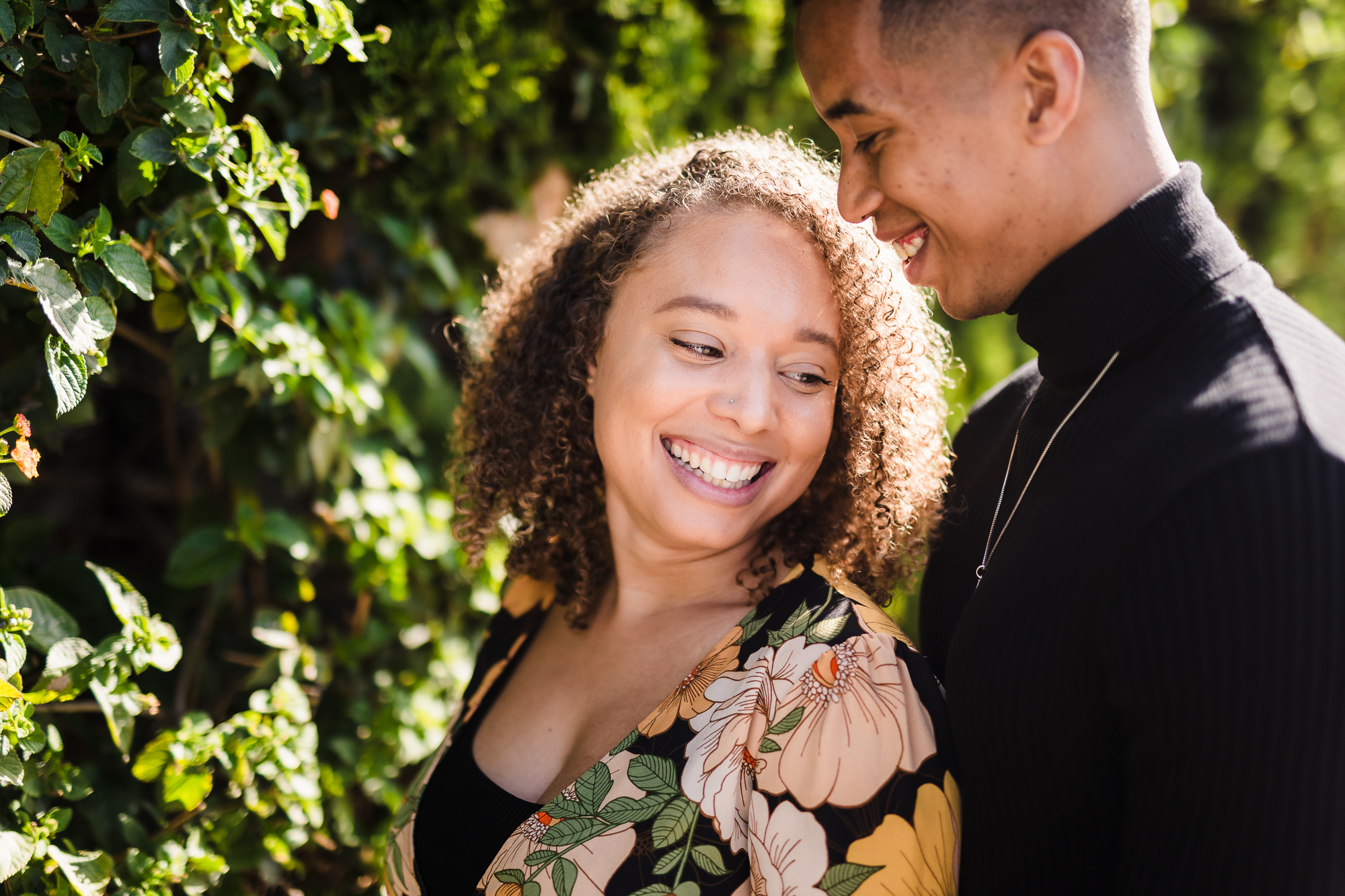 We hope you enjoyed this video and lesson. Thank you to our models Maury and Courtney. Catch our next episode of Mastering Your Craft on Adorama's YouTube channel next Friday!