The "Intelligent Factory."
At each and every stage of the design, development and testing of our cameras and lenses, everyone — from the design division in Tokyo, to our product development center in Aizu, Japan, to our sales, service and distribution offices worldwide — gets involved … offering ideas, suggestions and assistance.
It's a simple, successful system of cooperation known as "Intelligent Factory," a fully-integrated program that works as well for Sigma as it does for customers like you.
In the Aizu Factory, Sigma maintains a successful open-space system to encourage closer cooperation among all divisions, and thus provide the flexibility it takes to adapt and respond to ever-changing technology.

Text and video via sigma-global.com

When you picture a camera lens factory, you may imagine a sealed, dust-free environment where everyone dresses head-to-toe in white containment suits and latex gloves. As much as the products that they manufacture are what creates beautiful images and video, the process is very technical and perhaps even clinical. It's easy to think that something as precise as a camera, let alone a lens, are made by robots and machines, but as the Sigma video shows, the human craftsmanship is present at each stage of the lens creation. It reminds me of the the making of the bespoke Leica M9-P Hermès Edition.
But more so than the Leica video, this Sigma video is simply cinematic. The serene natural landscape and the zen-like music blends perfectly with the activities in the factory. A great job from a company that has grown quite a bit and is coming out with some exciting products such as the Sigma 35mm F1.4 DG HSM Lens for Canon and for Nikon.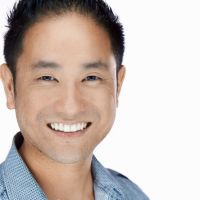 fotosiamo
Joe is a fashion and commercial photographer based in Los Angeles, CA. He blends creativity and edge with a strong style of lighting and emotion in his photographs.