It is generally accepted that when it comes to post processing, it's an 'old boys club', and the members are Adobe's Lightroom, ACR, Photoshop, and then Capture One. Like any other old boys club, you can't just buy into it because the doors are locked, so you've got to steal the key or force it. This is what ON1 is trying to do with ON1 Photo RAW, and it looks extremely promising.
In April, ON1 teased the photo community with the new software, claiming it to be the first all-new raw processor in a decade, and showed a few features that told the story that ON1 wasn't trying to compete with one of the staples, but integrate or compete on some level with them all, and their new video and release looks to confirm that.
In a way, ON1 was saying, and IS saying that the other post processing programs were built in the early days of digital photography and have, for the most part, stayed there. Essentially that the programs were built when files and demands were much smaller and they've struggled to keep up. When we objectively look at the current spread of options, it's hard to argue against that, especially with Lightroom (for all its merits).
From the new video it appears to be a mix between Capture One and Lightroom; both in terms of aesthetics and behavior. That's not a bad thing at all really, because it keeps a level of familiarity which should make transitioning easier. Immediately recognizable will be the develop panels and effects, but ON1 allows for layers and blending in a way you just can't get from Lightroom, and with a filing approach that seems more along Capture One's style. It also uses the video card which means speed.
You are able to combine photos, combine layers, combine effects, and that means you can do things like create HDR photos, swap skies, and even swap heads, and even save and open saved Photoshop files which you can re-edit and share. It also has built in social media sharing capability. Furthermore, you can sync rather easily between multiple computers, but if by chance you didn't want to live entirely within the ON1 ecosystem, it integrates as a plug-in fro Apple Photos, Photoshop, and Lightroom.
This looks like it could be a real contender, and Adobe should take note, and perhaps be worried. I'll likely be giving this a proper run through upon its release, but if you're interested in securing a major discount on the software, you can pre-order it now on site. ON1 Photo Raw drops this Fall.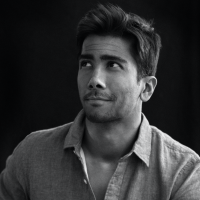 Kishore Sawh
A photographer and writer based in Miami, he can often be found at dog parks, and airports in London and Toronto. He is also a tremendous fan of flossing and the happiest guy around when the company's good.