Just a quick post on the Olympus OM-D E-M5, this time focusing on the dynamic range capability and how much you can pull out in post-processing. I remember being very impressed with how much shadow and highlight you can recover from the Nikon D800's Raw files compared to the 5D mkIII, as tested on Fred Miranda, but I have to say that the Olympus OM-D can compete pretty well in this department.
Just check out SoundImagePlus's dynamic range examples here. This particular photo is straight out of the camera jpeg, not even the raw:


And here is a 100% crop, showing that recovering the shadows didn't add that much noise at all:




And from his other post here, you can see another example from an OM-D jpeg that shows how much you can pull from the shadows and the highlight, enough to make a very convincing HDR look:





What do you guys think?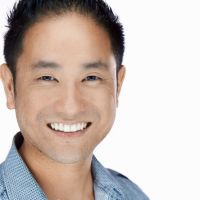 fotosiamo
Joe is a fashion and commercial photographer based in Los Angeles, CA. He blends creativity and edge with a strong style of lighting and emotion in his photographs.