In our field, gear matters, and you'd have to have a bank balance bigger than your bank account number for you to acquire all you likely would want when the whim takes you. However, if you keep your ear to the ground like we do, you come about the best photography deals currently on the market, and within our Deal Dashes, we share them with you:
For whatever reason, we typically don't see a lot of Olympus deals of note, so it's kind of a big deal when they come around, and today (and for today only) there  is one of the best deals around. If you buy before midnight tonight the OM-D E-M1, Olympus' flagship mirrorless is on sale for $799 down from $1,099.
Olympus has always been a producer of great cameras, great glass, and if you ask any objective person who has used an OM-D E-M1 what they think of it, you'll likely hear nothing but praise. The camera has been nicely upgraded through firmware throughout its life, and has become a 'thinking-man's' mirrorless. This is the best price we've seen yet, and paired with the fact Olympus just dropped prices on a number of lenses, about the best time to buy. Remember, this is a 1-day deal, so get it here:
Olympus OM-D E-M1
Other Current Limited-Time Sales Of Note
FUJIFILM LIMITED TIME SALE & FREE BATTERY GRIP
For whatever reason, Fujifilm cameras don't frequently go on sale. Maybe they don't have to considering they sell like sex. However, starting today, the company has issued a slew of rebates on Fuji gear, much to everyone's delight, and the savings are up to $350, and on top of that the X-T1 body now comes with a free battery grip.
Other items on sale are a wide array of Fuji lenses like the much-loved 56mm f/1.2 and ADP variant, the 90mm f/2, and lots more. Also on that list is the X100T, XT10, and bundles. Click HERE to see a list of what's on offer, and check this article if you're looking for what we think are some of the best lenses for Fuji systems.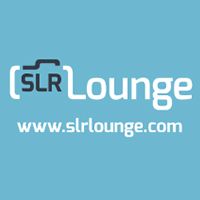 SLR Lounge Official
Articles by SLR Lounge Official are created by multiple authors. They represent official announcements by SLR Lounge.