Generally, I am not a huge fan of special edition releases. More often than not, the changes are some slight color or styling bits that are nowhere near worth the extra money the company charges for it. That said, that is not the case with today's announcement of the new Silver Olympus E-M1.
This new E-M1 isn't just some silver styling – it also comes with some re-engineered dials and buttons, but more importantly, the updated E-M1 firmware that brings some impressive new features to the Olympus flagship camera. Some of those features include Digital Shifting, Tethered Shooting, Live Composite Mode, improving the EVF response time to 16ms, and some fun new scene modes.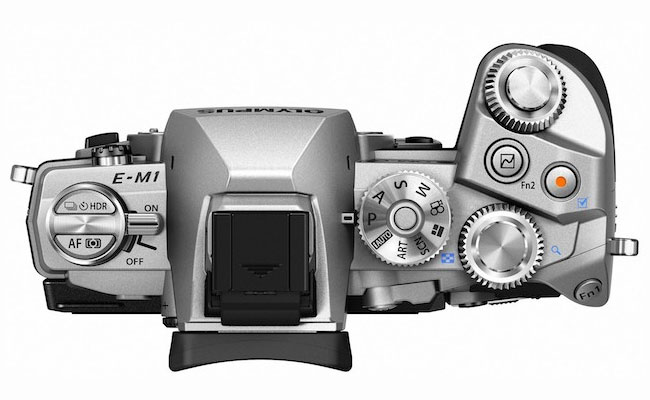 Overall, a nice update to the E-M1, giving it a bit more kick in today's crowded Pro Crop market.  If you are interested in pre-ordering you can head on over to B&H now to get on the list for $1400.
Olympus 40-150mm F/2.8
In addition to the special edition E-M1, Olympus announced an impressive new 40-150mm F/2.8 lens that is sure to catch the attention of anyone looking for some more pro style glass for a MFT system.
The lens is Dust, Freeze and Splash proof and has an interesting hood design. The minimum focus distance of 27 inches seems a bit long for my liking, but in reality, that is not a huge deal. Overall, a great pro level lens addition to the MFT system.
Olympus 40-150mm F/2.8 Specs
Micro Four Thirds Mount
80-300mm (35mm Equivalent)
Maximum Aperture: f/2.8
1 Aspherical, 1 HD, and 5 ED Elements
ZERO Lens Coating
Dual VCM AF System
Manual Focus Clutch & L-Fn Button
Minimum Focus Distance: 27.6″
Dust, Freeze & Splash-Proof Construction
Lens Hood & Case Included
If you are interested in pre-ordering the new 40-150mm F/2.8, you can do so now over on B&H for $1499.