Some time ago, I wrote a piece addressing the value of analyzing and critiquing photos for personal growth in the craft. I heralded the merits of proper critique and historical analysis, and tried to bring across how important it is to understand why certain images are great ones and others aren't, and why we like certain images, rather than just saying we like them.
It is my fervent belief that reframing how we think about something is as valuable as how to do something, and that understanding why and what things warrant appreciation is essential to becoming something truly good, and your work truly compelling. If you want to know how to separate yourself from the pack, well, this is a way to do that.
However, studying classical and contemporary art and photography isn't a short road, and to do that study on your own, while invaluable, is also impractical for many people at this point in their careers. Here on SLR Lounge, we will bring this education to you in more bite sized pieces, but as a jumping off point, the video below is one of the best I've come across.
B&H is, aside from the place to source your gear, is also an educationally driven business. From time to time, they release in-depth seminars on a broad variety of photographic topics. In this instance, they bring to you Adam Marelli, who in turn brings a palatable and easily digestible talk that bridges the gap of classical art and photography, and how their lessons can be used to better the work of photographers today.
Adam is an NYU grad who has had his work published in NY Times, GQ, Forbes, and is a resident photographer at Leica Akademie in NYC. These are no easy feats, to be sure, but when he speaks through this, it becomes obvious how he has been able to be where he is in his career.
Thoughts
The video is a beefy one, just shy of 90 minutes, but I guarantee it's 90 minutes well spent. In many ways, it's a crash course on art and photo history, but with the applicable parts in focus while the rest discarded. What Adam is really giving us here is a refreshed way to see photography, and any art, and his points are defined enough to be able to stick to memory and be applied in your own work. It's fair to say your appreciation for photo work will be heightened.
Source: PetaPixel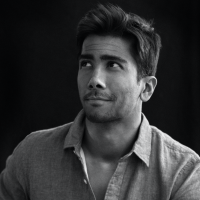 Kishore Sawh
A photographer and writer based in Miami, he can often be found at dog parks, and airports in London and Toronto. He is also a tremendous fan of flossing and the happiest guy around when the company's good.