Whenever a seasoned photographer is asked by a novice, or someone looking to get into the field, the subject of budget will invariably come up, and since the novice isn't sure they want to spend their life's savings just yet, they ask what money should be spent on. The sage advice they'll typically be given is to spend less on the body, and more on the glass. It makes sense to us, but can you really explain why?
Even if you can explain the benefits of a prime piece of glass in all its technical glory, how some dispel with chromatic aberration, make mincemeat of soft corners, and reveal texture and color that's totally true to life, how do you explain how they do this, and why it all costs so much? Well, Nikon Asia has released a video that delves into the skeleton of lenses and lens technology, and gives an undercover look at how lenses are designed and built. It goes further still showing how some of the mechanisms we know and love work.
What it can do is give an appreciation for the lenses you have, and the good lenses you'll eventually get. It's actually quite impressive to see all the components without the trademark black Nikon shell. There are so many specialized parts, so highly engineered, and seemingly so delicate, it makes you wonder why lenses don't malfunction more.
I'm not sure what Nikon was thinking when they made this short film. Well, actually, that's a lie, because clearly this is 5 minutes of lens marketing for those who don't particularly like to read. That said, it's surprisingly informative, yet it's beyond me why they've paired this sort of technical film with the soundtrack from a Shin-Kiba Nightclub. Perhaps it was in an effort to sex-up some nerdy info, but it's like putting Bill Nye in drag – you still know it's him, and you are just sort of confused. So my advice is to watch the video, enjoy it, but mute your speakers first.
Source: ISO1200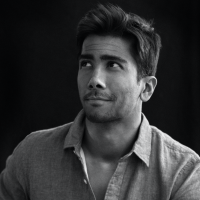 Kishore Sawh
A photographer and writer based in Miami, he can often be found at dog parks, and airports in London and Toronto. He is also a tremendous fan of flossing and the happiest guy around when the company's good.