If you're reading this you're aware that in our field, gear matters, and you'd have to have a bank balance bigger than your bank account number for you to acquire all you likely would want when the whim takes you. However, if you keep your ear to the ground like we do, you come about the best photography deals currently on the market, and within our Deal Dashes, we share them with you:
*NOTE: As many of you will be aware, there were some significant and devastating earthquakes that rocked parts of Asia within the last few weeks.  The devastation in the region has been accompanied by disruption in production and operations of some major electronic brands.
Consequently, numerous camera manufacturers have been affected, resulting in all manners of problems from accounting to fulfillment and production. Sony has reported that the Kumamoto Earthquake has derailed their Kumamoto Technology Center, in which image sensors are primarily produced, and production there remains suspended.
Fuji too was impacted, though apparently not as significantly, but it is now Nikon that seems to be more greatly affected that initially assumed, either to damage to their own facilities, or those of their suppliers. Earlier this week Nikon 1 and Coolpix rebates were canceled, and now it's reported the Nikon will be prematurely terminating there full frame camera deals/rebates.
At the start of the month we reported a Nikon offering that saw hundreds shaved off the normal MSRP and the inclusion of official Nikon battery grips with purchase of a D810, D750, and D610, representing the most significant savings to be had on Nikon dull frame cameras to-date – up to $900. That deal was to continue throughout the month, but will now be ending in a matter of days (May 14th).
In light of what's transpired, and given the significance of the deal and unlikelihood that it will re-materialize, it would seem prudent to act fast if you were considering any of these cameras. You can find them below with links to their respective reviews and purchase links.
NIKON
The D810 is one of the most accomplished cameras to come to market in recent memory, with wide adoption from wedding photographers, fashion photographers, portrait shooters, architectural and the rest. There's a reason for that: With 36MP, no optical low pass filter, 51 point AF system and in a robust body, competitively priced, it's now an industry staple for many. You can see our full review here, and right now you can score one for $500 off dropping the price from $3,296 to $2,796, plus an official Nikon MB-D12 battery grip and battery (approx.  $400 value). It's the largest savings we've seen on the D810 to-date. Get it here.
D750
This is the jackknife DSLR at the moment and the one I found almost no fault in when reviewing it (full review here). With its 24MP sensor, low light capability, extended exposure comp, speed, and video capability it made you stop to wonder if you really needed a D810, and if you didn't need the extra resolution, this was your answer. Typically $2,296, it's currently going for $1,996 for a $300 break in price, and now you get the Nikon MB-D16 battery grip and battery also (approx.  $400 value). Get it here.
The Nikon D610 is the Nikon 'entry' full frame camera, and has been one of the best buys for those wanting to get into full frame since its release. It is, in fact, my day-to-day workhorse of choice, and despite the agility and speed advantages of its big brother, the D750, the D610 remains a staple for many pro photographers. Currently listed at $1,296, a cool $700 less than standard list price, it's an exceptional buy – made even more so that you get the MB-D14 battery grip and battery ($250 value) with purchase. You can see our full review here, and now get yours here.
Other Current Deals
Datacolor Calibration
We've stressed that if you are going to work in any form of professional capacity, you must have color/calibration continuity throughout the process, and some of the best tools with which to assist in this are from Datacolor. You can manage color from capture all the way to print, and right now Datacolor's latest slew of products are on sale for the next 2 weeks.
You can get the Datacolor Spyder5Studio (see our review of that system here) for $100 off, and if you don't want to go 'whole hog' there's the Spyder5Elite for $50 off list. Find the Spyder5Studio here, and Sypder5Elite here.
Source: Nikon Rumors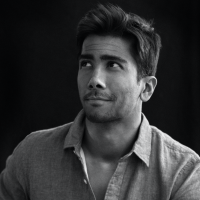 Kishore Sawh
A photographer and writer based in Miami, he can often be found at dog parks, and airports in London and Toronto. He is also a tremendous fan of flossing and the happiest guy around when the company's good.