The Nikon Z6ii and Z7ii have been out for a few months now and in that time there's been a lot of coverage and samples available for the masses. We've even reviewed both of them (the z7ii coming soon), and have fallen in love with these updates, but that's not to say that there's not room for improvement. Since the release of the gen 2 systems, there's been some criticism on how the Autofocus still lags behind Canon and Sony, (While the AF is much improved, I can personally confirm the autofocus still falls short from Sony for sure), in certain situations, and the z6ii has been criticized for not having true 4k 60 video.
Well if this rumor from a reputable poster Nokishita, is accurate, Nikon will soon release a new firmware update that should improve the Eye AF performance on both systems as well as the 4k UHD 60 fps support for the Z6ii!
[Related Reading: Nikon Z6 & Z7 Firmware Updates Add Blackmagic RAW & ISO/WB ProRes RAW Controls]
ニコンが2月18日にCP+のコンテンツ詳細を発表するらしい。2月25日にダウンロード開始される「Z6 II」「Z7 II」のファームウェアVer1.10の詳細も公表されるはず(主な更新は瞳AFの性能向上と「Z6 II」の4K UHD/60p対応)。#噂

— 軒下デジカメ情報局 (@nokishita_c) February 17, 2021
Translated the above post reads "It seems that Nikon will announce the details of CP + content on February 18th. Details of firmware Ver1.10 for "Z 6 II" and "Z 7 II", which will be downloaded on February 25, should also be announced (main updates are improved pupil AF performance and 4K UHD / 60p support for "Z 6 II". ).#噂"
This leak/tweet also hints that other updates will be included in this firmware release, which will obviously be a welcome addition, but the major point of focus is the autofocus and 4k60p updates based on the user feedback. These updates (if true) will be incredibly welcome for shooters and make the gen 2 updates a much more attractive offering. Especially if the autofocus is improved as much as we hope.  If you're a Nikon shooter and you've made the leap to the z6ii or z7ii systems, please let us know what you think about the autofocus on them in the comments below.
Read the Official Press Release Below;
Nikon Inc. is pleased to announce that firmware Ver. 1.10 for the Z 7II and Z 6II full-frame (Nikon FX format) mirrorless cameras, will be released on February 25.
Firmware Ver. 1.10 will add support for 4K UHD/60p to Z 6II video recording options. Additionally, the performance of Eye-Detection AF on the Z 7II and Z 6II will increase with the update. The eyes of human subjects are detected even when the face of the subject is smaller in the frame than with Ver. 1.00, enabling smoother and more stable shooting.
It will also support RAW video output to Blackmagic Design external recorders for both the Z 7II and Z 6II, enabling recording in Blackmagic RAW format as well as ProRes RAW format.
Firmware Ver. 1.10 supports a variety of video-recording workflows, responding to the advanced video production needs of professionals.
Furthermore, for the ProRes RAW video recorded to the Ninja V external recorder manufactured by Atomos, compatibility with the ISO settings and color temperature controls added to Apple's Final Cut Pro Version 10.4.9 and later is supported. This expands video editing options when using Final Cut Pro.
If you have already purchased the RAW video output upgrade for your camera, updating to firmware version 1.10 will add support for Blackmagic Design external video recorders automatically.
For more information on the latest Nikon products, including the new Z 7II and Z 6II mirrorless cameras, please visit www.nikonusa.com.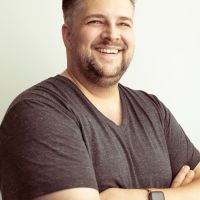 David J. Crewe
David J. Crewe is a full-time commercial photographer and Senior Editor with SLR Lounge. Based out of both Southern California & Las Vegas, Nevada. View his work and blog:
DavidJCrewe.com
Follow his Instagram:
@DavidJCrewe