More great news for Nikon Mirrorless shooters was announced tonight! Just a short while ago, Nikon officially released firmware Ver. 3.00 for the Nikon Z7 and Z6 full-frame mirrorless cameras and Ver. 1.10 for the Z50 DX-format mirrorless camera. These latest updates offer several significant improvements and feature additions to make Nikon's Z series mirrorless cameras even more powerful.
The Nikon Z series is designed to evolve and adapt; it's a capable platform that adds features and functionality as technology advances, all while incorporating feedback from users and creators.
[Related Reading: Nikon Launches New Rebates on 28 Nikkor Lenses!]
Firmware Ver. 3.00 for the Nikon Z 7 and Nikon Z 6 adds the following features:
Addition of Animal-Detection AF: The Nikon Z 7 and Z 6 will now recognize the eyes and faces of dogs and cats, allowing users to concentrate on their creativity and easily capture intended images without worrying about focus. When multiple animal faces or eyes are detected, photographers can use the camera's left and right indicators to select the face or eye that the camera focuses on. When recording videos, face detection will be enabled.
Enhanced Functionality for subject-tracking AF: Subject tracking for still shooting in AF-C mode has been modified to provide a more familiar operational feel similar to that of 3D-tracking feature built into Nikon DSLR cameras. To enable the feature, users can hold the AF-ON button or half-press the shutter-release button to initiate. Subject tracking disengages when users take their finger off the button, causing the camera to switch back to the original focus point before subject tracking began. Additionally, the transition from the Auto-area AF display to the subject selection display can be assigned to a custom control button, allowing for a more customized user-experience. These improvements to subject tracking operation will make it easier and quicker for users to activate and change the subject while looking through the viewfinder.
Support for CFexpress memory cards: In addition to Sony® CFexpress1 memory cards, select Type B CFexpress cards manufactured by ProGrade Digital® and Lexar® will also be supported with the firmware update.
Check Pricing & Availability of the Nikon Z6
Check Pricing & Availability of the Nikon Z7
For Further information and to download the free firmware please visit Nikonusa.com/evolve
Firmware Ver. 1.10 for the Nikon Z 50:
Improved AF Operation in Movie Mode: Nikon has improved autofocus operation in the Z 50 when recording movies in self-portrait mode. The new feature will lock focus at AF-F mode, allowing the camera to better maintain focus on a user's face while recording video.
Check Pricing & Availability of Nikon Z50
To learn more about the Z 50 firmware upgrade or to download free of charge, please visit here.
Early comments are saying that the animal eye tracking is working incredibly well but as of yet i've not be able to update the firmware on my own cameras to test yet. Hopefully i'll get that done tomorrow, but in the meantime Nikon Mirrorless shooters, have you updated? Have you tested the new firmware? Let us know your thoughts in the comments below and be sure to link to any results, (images/video), that you've created with it!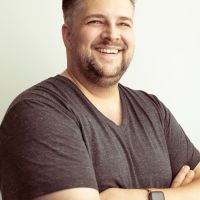 David J. Crewe
David J. Crewe is a full-time commercial photographer and Senior Editor with SLR Lounge. Based out of both Southern California & Las Vegas, Nevada. View his work and blog:
DavidJCrewe.com
Follow his Instagram:
@DavidJCrewe