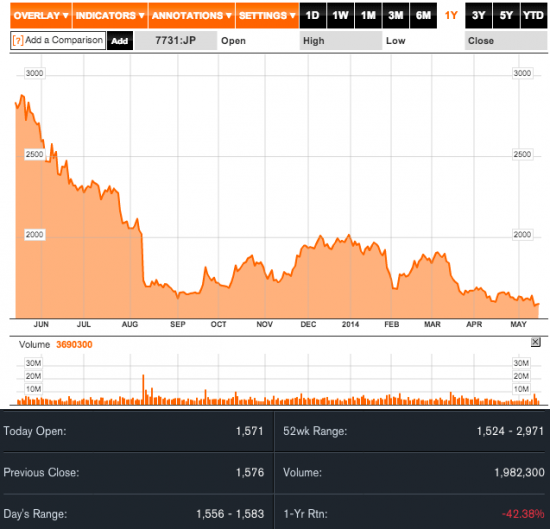 Nikon sales are down 9%, thanks mostly to the stagnation of camera markets in Europe and China, as the company continues to struggle to find its way in this ever changing photo industry.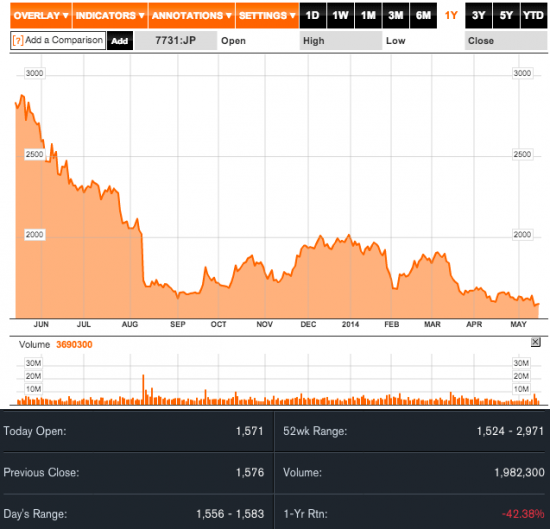 Nikon has missed its financial projections for the quarter ending March 2014, and the company's stock is currently at a 3 year low. As a result of the now very apparent struggles, Nikon has announced that they have restructured the company. They have appointed new directors and officers, as well as changed the assignments for some of the executives.
The Japanese camera maker has also updated their projections for the year ending in March of 2015, and those projections show a continued drop in the company's earnings. Which, while not exactly new news, has got to be somewhat troubling for all of you Nikonians out there.
What are your thoughts on this news that Nikon is continuing to struggle? What do you think can save the company? Leave a comment below to discuss!
[Via Nikon Rumors]