Nikon's new D850 has been a hot topic around the photo community since its announcement, and with good reason. The 45.7MP FX-Format camera has been well-met by Nikon lovers and critiqued by the rest, and as such has made for some juicy debate.
While some may say that it doesn't bring anything new to the table and isn't playing hardball with a tough competitor like Sony, for dyed-in-the-wool Nikon shooters, it looks like an attractive upgrade potential. Those who aren't wanting to jump ship likely have a ton of questions and the best people to answer them are none other than Nikon themselves.
Nikon live streamed a Q&A session with Senior Product Manager Lindsay Silverman and Senior Technical Manager Steve Heiner, now available to stream as a replay. It was first shared by DPReview and wherein 20 of the most common questions they've heard about the D850 are addressed.
Technical questions meet their technical answers, and any tech-obsessed photographer looking to potentially purchase this camera or even just looking to have some of the best talking points for internet arguments will surely find this half-hour video worth the watch.
Topics touched on include 4k, film scanning (perhaps the most novel of the D850's features,) focus-shift, dynamic range as compared to its predecessor, and image sizes and much more.
The Nikon D850 is available now for preorder via B&H. Will you be picking one up? Why or why not? Let us know in the comments!
Source: DP Reveiw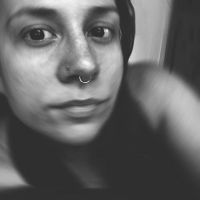 Holly Roa
Seattle based photographer with a side of videography, specializing in work involving animals, but basically a Jill of all trades. Instagram:
@HJRphotos