Resentment. It's strange to begin a review, albeit more of an initial thoughts, speaking of resentment, yet it's somewhat fitting for what's at hand. There's been a lot of it for years now that Nikon gave us the D700 and then had many wet themselves with excitement over the successor, that never came.
A lot has changed in the world of technology since then, and living in a tech world, that means how we do business has changed, consumers have changed, and what people want their images for, and how they are distributed has also changed significantly in that time.
So there's been much brouhaha since Nikon let loose that an FX camera was en route bearing the tag 750. The obvious first question on many a mind was, would this be the D700 successor? The answer is no, but it's also the wrong question. The D700 was a brilliant low light FX shooter for its time, but that time has passed, and we should let sleeping dogs lay. The question is now:
Where does it fit into the Nikon family today?
Nikon has an unprecedented 5 full frame cameras in their current line up, and three of which announced this year alone. There's the D610, D750, D810, Df, and D4s. In comparison, Canon has 3. So, who is the D750? Does it sit in the family like Kim does in the Kardashians, groping for headlines and making the front page, or is it more like Rob, who sort of tries for the attention, but is unworthy of it? Neither, it sits in the group like the family dog – gets less airtime, and probably deserves the most mention.
It looks a lot like the D610, sure. The button layout is similar, the size is similar, but in fact, I think it's more different than alike. It's slimmer, which allows it to have that new wonderful grip. A grip that even takes my long hands and makes me feel like I'm not pinching with my fingertips. It's lighter, though weather sealed and still robust; and looking through the eyepiece is reminiscent of looking into the D810 with the large OLED present, and bright view. Then there's the elephant in the room, the tilt-screen.
While it may look like the D610, it's not like one. For those of you who looked quickly at the basic spec sheet and thought this was just a D610 in a party frock, you'd be forgiven, but mistaken. It outperforms the 610 in pretty much every conceivable way so far as I can tell at this junction, and I'll explain that further in the full review, and why I think it's worth the extra $400.
How about the D810, what I believe is its clearest rival? Again, more will be discussed later, but I think for many, from my usage so far, this is the camera many would've wanted instead, and really, unless you're a D810 user with really expensive glass, this will likely be a good bet. It's a little faster than the D810, has about the same AF system which they somewhat share with the D4 (though may be a bit better given its new CAM 3500FX II AF module that can shoot down to EV -3 vs -2 in the D810 and D4S), it's got WiFi, and better for video should you care.
What It's Like So Far
It's good. I'm surprised just how good it is at the moment. I haven't done any high speed testing, or really low light shooting, or really serious shooting with it yet, but so far, it's good.
I like the light body. There's a nice sense when using a heavy camera that you're wielding something impressive, the Sony RX1 comes to mind, but with a DSLR, when you're out, on a job, or just out, with heavy DSLR lenses, maybe a battery grip, etc, that weight saving is nice.
The colors represented are alsoo so impressive. I hate to say it, but there has always been something nice about how the Canon 5D Mark III rendered colors, and this reminds me of that. Combine that with the fact the dynamic range is so good, and the white balance is so much better than older Nikon models, it's really a nice camera to work with. Did I mention how great the auto white balance is? Because it is.
The tilt screen is one of the issues where my verdict is still out. I know it has applications for certain types of photography, but I'm not sure I like that it's not quite flush with the back, and I have a concern about its longevity.
I'll be traveling and shooting with this over the next two weeks, after which you can expect the full review. If you have any particular questions you'd like addressed, please do shoot me a line.
CREDITS: All photographs shared by Kishore Sawh are copyrighted and have been used with permission for SLR Lounge. Do not copy, modify or re-post this article or images without express permission from SLR Lounge and the artist.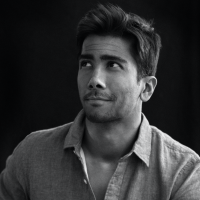 Kishore Sawh
A photographer and writer based in Miami, he can often be found at dog parks, and airports in London and Toronto. He is also a tremendous fan of flossing and the happiest guy around when the company's good.