If you've been keeping up with our Deal Dash segments of late, you may have noticed that Nikon currently has some instant rebates going for some of their best bodies like the D810, D750, D610, and even the new mini D5, the D500.
It warrants saying too, that the rebates are nothing if not significant. As it stands at the moment, $500 off the D810, $300 off the D750 and so on. However, as of today, Amazon has gone even further, doubling the savings on the D750 for a whopping $600 USD off the retail price of $2,296, bringing it down to $1,696.
It seems like just a few months ago we were all reveling in the D750's release, and that we published our reviews of it. It has gone on to be one of the most successful, acclaimed, and adopted Nikon FX DSLRs for good reason, and if you were ever considering getting one, this sale should be reason enough. There's no telling when it will be pulled so it's likely wise to act fast. You can get it here, and see our full review of it at the link below.
That all said, it's curious it should be going on sale at this time, even if in such a strange manner. It's been bundled with a free battery grip, had the $300 rebate from Nikon twice this year, and now this, which makes one wonder why. Given the amount of news Canon has been generating with the impending 5D MK IV release this week, we're forced to recognize that Nikon is actually due soon for a replacement now within that range. Perhaps this is a small signal. Or maybe it's just a damn good price.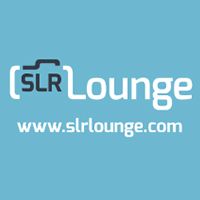 SLR Lounge Official
Articles by SLR Lounge Official are created by multiple authors. They represent official announcements by SLR Lounge.