Although we're not a rumors site, there seems to be a rising tide in the horizon of a possible release of another Full Frame camera from Nikon. Nikon Rumors is now saying that there is an 80% probability that Nikon will come out with a sub-$2000 entry level Full-Frame DSLR dubbed the D600 before Photokina 2012 in September.   Biggest news is that this Full Frame camera may have a Sony-derived 24MP sensor, possibly a variant of Sony's own rumored Full Frame DSLR that they plan to release.
Here is the speculative specs that Nikon Rumors have gotten:
The sensor inside the D600 will probably be 24MP (made by Sony, modified by Nikon)
The new camera will be marketed as an entry level full frame camera
39 AF points (with an option of 11 AF points)
The D600 will probably not have an internal AF motor, which means it will work only with AF-S lenses (just like the D3200 and D5100)
5 fps (same as the D700, the D800 has 4fps)
2 SD card slots with Eye-fi support
Build-in retouching images functionality
Built-in flash with sync speed of 1/250s
Two user settings: U1 and U2
Fn button
GPS
HD video
Auto DX crop mode
In-camera RAW editor
Built in time-lapse functionality
Possibly with build-in HDR
Possibly with integrated GPS
New external battery grip
The price of the D600 is rumored to be very low – maybe as low as $1500
Announcement before Photokina (September 2012)
One or more low-priced f/4 lenses will be announced with the D600. For example, Nikon recently filed a patent for a 24-70mm f/3.5-4.5 full frame lens which seems to be designed for a cheaper FX DSLR body
You can read more on their website: nikonrumors.com

What do you think? Do you still plan to buy a D800 or is the D600 the Nikon FX camera that you've been waiting for?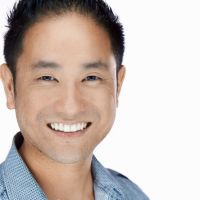 fotosiamo
Joe is a fashion and commercial photographer based in Los Angeles, CA. He blends creativity and edge with a strong style of lighting and emotion in his photographs.