Welcome to our roundup series where we will hit on several gear news and rumor topics each day. This gives you a chance to get caught up on all of the day's news and rumors in one place. Make sure to check back daily for the latest gear news, rumors, and announcements.
Nikon D5 Rumored Specs Surface
Nikon's flagship D4s could be in line for an upgrade early next year, and some rumored specs that cropped up recently could indicate the direction Nikon will take. According to the new Nikon Rumors report, the Nikon D5 may feature a brand new 20MP sensor and the following specs:
New focusing module with larger coverage and 107 or 173 autofocus points
Native high ISO of 102,400
15 fps
Body design similar to the D4s
4K video 60/30fps
Full HD slow motion
Based on this, it seems Nikon is sticking to their game plan with DSLRs. The body will remain a giant hunk of metal alloy and weather sealed gaskets, not slimming down at all (even though that is the direction the market seems to be pointing). 4K video is a nice addition, and if true, it would leave Canon as the last big player to leave 4K out of their DSLR lineup.
15FPS is epic and will make some sport/wildlife junkies drool. I am also curious to see how much more coverage this new AF system will feature. But overall, this seems like a fairly rudimentary upgrade over a D4s.
Canon 70-200mm L Rumor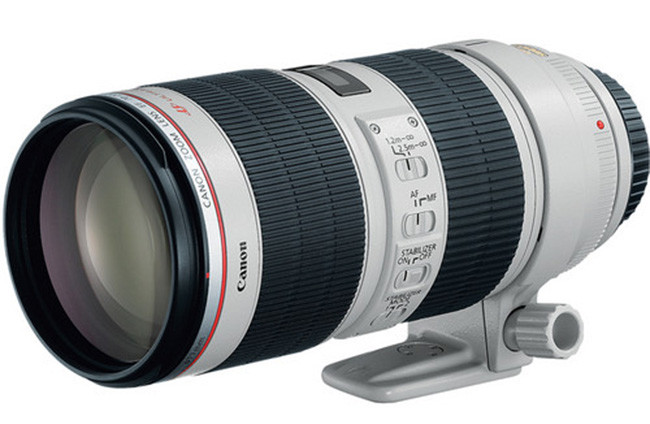 Canonites rejoice, a rumor has surfaced regarding the development of a possible new 70-200mm L lens. The 70-200mm F/2.8L IS II is probably one of Canon's most popular and well-used lenses on the market, so you know people are going to be excited about this one.
Though, it's worth noting that this rumor does not indicate if the lens being worked on is a replacement for the 70-200mm F/2.8L IS II or the 70-200mm F/4L. Both lenses are getting rather dated, with the F/4 variant being the older of the two. So, we could be talking about an F/4 replacement here, but either way, a new 70-200mm is a good thing.
If this is an F/2.8 variant, I will be interested to see where Canon comes in on its pricing. If their 35mm announcement is any indication, it seems unlikely that Canon will lower their brand tax, but maybe they will have a change of heart.
No specs or announcement timeframe was indicated in this rumor, so at this point all we know is that a new 70-200mm lens is being worked on. What lens would you like to see updated?
Leica SL Lenses Leaked
We shared the upcoming Leica SL rumors a few days back, and today, we are back with another update, courtesy of mirrorless rumors. So far, we knew that a full frame mirrorless 'SL' camera was on the way with some new lenses.
Now we know what the lenses are, and it sounds pretty exciting. According to the report, the SL will be announced in late October with the following lenses:
Leica Vario-Elmarit-SL 1: 2.8-4 / 24-90 mm ASPH.
Leica Apo-Vario-Elmarit-SL 1: 2.8-4 / 90-280 mm
Leica Summilux-SL 1: 1.4 / 50 mm ASPH.
These new SL lenses are rumored to be AF lenses, which will be really exciting; especially that 50mm Summilux, already a legendary lens on its own, but adding AF. I am sure some minds will be blown if this rumor pans out.
Are you excited for this upcoming Leica announcement, or will the assuredly high price temper your enthusiasm?
What are your thoughts on today's roundup? What news/rumors did we miss? What would you like to see covered in future roundups? Leave a comment below and let us know what you think!