Many companies ascend to the top of an industry only to collapse within decades while few have the ingenuity and longevity to endure for almost a century. Nikon is one such company and it has accomplished this by creating superior products and adapting to customer demands. However, the company has been facing financial challenges recently partly due to a significant amount of the consumer market shifting towards iphonography and competition from other brands intensifying. Today, Nikon has released some statements about the state of the company. Let's look to see what it may mean for the future of this industry giant.
Nikon DL Series Cancelled
According to the official Nikon site, the company will be cancelling the DL series that was intended to compete in the premium compact camera market. The line was originally slated to be released in June of 2016; however, after encountering issues in development, the cameras were indeterminately delayed. Its unfortunate as consumers lose out on competition for the Sony Rx100 and Canon G7x series of cameras.
Per the Nikon release:
However, it has been decided that sales of the DL series will be cancelled due to concerns regarding their profitability considering the increase in development costs, and the drop in the number of expected sales due to the slow-down of the market.
Recognition of Restructuring Expenses
As announced in "Notice of Restructuring" released on November 8, 2016, Nikon Group is currently under a fundamental company-wide restructuring to improve its corporate value as shifting from a strategy pursuing revenue growth to one pursuing profit enhancement.
This seems to indicate that Nikon has prioritized maximizing its profits not only by introducing new products or creating new businesses but, by increasing the value of its current products by reducing the cost of creating them, which includes lowering the cost of R&D and manufacturing.
Another approach Nikon is undertaking to stabilize itself is a previously announced solicitation of voluntary retirement from its employees. According to the statement for on the site, over 1,000 employees have applied in response to this request. Approved applicants would receive their entitled retirement benefits, in addition to a special retirement benefit. Furthermore, those looking for re-employment assistance would receive it upon request.
How does this Impact Nikon's future?
In both the short and long term, it may be better for Nikon to avoid competing in every segment of the market. Every new camera line demands parts, labour, product development and support. It would not be wise to invest in these if they aren't profitable and therefore, unsustainable. This is obviously a time of transition but, it may also signal a company revitalization.
Even with this disconcerting news, the future of Nikon is not entirely bleak; in fact, the company currently has the ingredients in place to rebound well. Nikon is poised to celebrate its 100th anniversary and that milestone is certain to be accompanied by something special. There hasn't been a release of a new Full Frame camera since 2014 (D5 aside) and the timing of this monumental event is the perfect opportunity to spark a resurgence in the industry. Perhaps, through streamlining their lineup and focusing on fewer but immensely compelling cameras, they can shift their position and perception in the market. This may be an instance where the way forward for Nikon proves that less is more.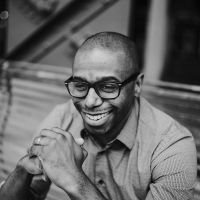 Wendell Weithers
Wendell is based in Atlanta where he shoots events, portraits, and food photography. He also supports his wife Andrea as she runs their cake design business, Sweet Details. Instagram:
Wendellwphoto