Nikon has been a photographic staple for almost a century now, and for almost half of that has hosted the Nikon Photo Contest International. It was meant to provide a chance for photographers the world over to "enrich image-making culture for professionals and amateurs alike." What began in 1969 now continues under a slightly different moniker as it's now just the 'Nikon Photo Contest."
That's not the only change. As noted in the quote from the photo contest's site, the structure has indeed changed; it now incorporates video, and probably most surprisingly to many, the contest no longer permits the entry of film images. There have been many who've pleaded with the organizers to change this decision, but it seems to no avail. The official word is:
Image data files created with any digital devices including smartphones, digital still cameras (including medium and large-format cameras). Images that have been retouched using software or by other means will be accepted. Retouched photography using camera app or photo editing app is also accepted. Both color and monochrome images will be accepted. We will not be accepting any entries taken on film.Scans of photographs taken by film cameras are not eligible.
Thoughts
Nikon has, it seems, to have forsaken film. They will allow video, and images retouched by software, but not film. I find that somewhat incredible. While they fully, and clearly state their recognition of the now almost entirely digital landscape of the business, it does seem strange that they would enforce such a restriction for the competition. After all, Nikon sort of made its name with film, regardless of what Millennials think.
The theme of the contest this year is 'home,' and there are, of course, prizes to be won, including rather nice sums of money between $3,000 USD and approx $10,000USD. If you'd like a full breakdown of the rules and stipulations, please find them all spelled out here – and best of luck for those involved!
Source(s): The Phoblographer, Nikon Photo Contest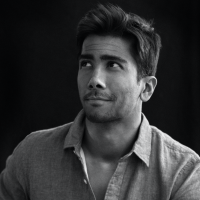 Kishore Sawh
A photographer and writer based in Miami, he can often be found at dog parks, and airports in London and Toronto. He is also a tremendous fan of flossing and the happiest guy around when the company's good.