Love 'em or indifferent about them, protective filters can play a pivotal role in photography. Some photographers argue that the filters degrade the image quality, and while this is debatable, some lenses, like the Canon 70-200 f/2.8L, require a filter to be fully weather sealed. Nikon recently announced a new line of "high-performance" protection filters under the name Arcrest, that claim higher image quality when compared to similar filters on the market.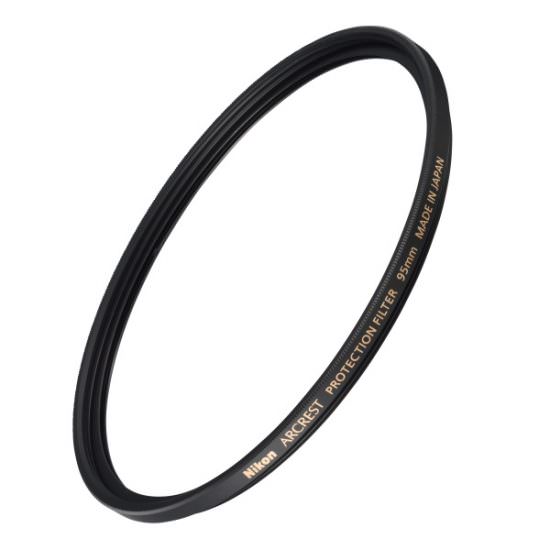 Made with 2mm thick glass, the Arcrest filters help protect your valuable gear, and Nikon claims they can survive an impact test of 200 Gs, all while minimally affecting image quality.
The surface of the filter frame has a satin finish that suppresses the reflection of light and the filter itself is treated with Nikon's proprietary water and oil repellent coatings. This causes dirt, water droplets, oil and fingerprints less likely to adhere to the surface.
Nikon's new "flat plane system" reduces the stress and distortion that other filters that use spring or metal rings are subjected to, minimizing color balance disturbance and flares.
Nikon Arcrest filters will be available in the standard diameters: 67mm, 72mm, 77mm, 82mm, and 95mm. As of right now, the filters are only available in the Japanese market, but if these filters arrive overseas expect prices from $88 (for the smallest) to around $234 (for the largest). More information can be found on Nikon Japan here.
Justin Heyes
Justin Heyes wants to live in a world where we have near misses and absolute hits; great love and small disasters. Starting his career as a gaffer, he has done work for QVC and The Rachel Ray Show, but quickly fell in love with photography. When he's not building arcade machines, you can find him at local flea markets or attending car shows. Explore his photographic endeavors
here
. Website:
Justin Heyes
Instagram:
@jheyesphoto