Nikon was busy announcing new gear today with the announcement of a new lens, speedlight and 2 new point & shoots. None of the announcements are much to write home about but I wanted to talk about the new DX 18-140mm lens and the new SB-300.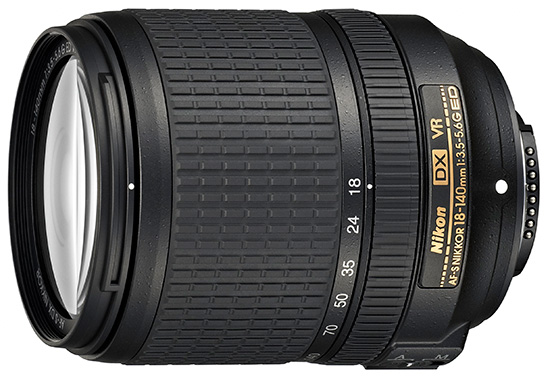 The new 18-140mm f/3.5-5.6G VR lens looks to be a likely candidate for Nikon's new "kit lens" or "kit bundle" lens. This will likely mean its not a lens that many of you are interested in, but I wanted to talk about it because this would make for a great lens for someone starting out with a basic d3200 or d5200. Sure the variable aperture is not ideal, but it is still very capable of producing wonderful imagery.
The sample images from this lens look pretty good… but when do press images not look ideal. I'll be curious to see how it performs in the real world. 4 Stops of VR is impressive, and will likely be a lifesaver to users of this lens in lower light situations.
The price of the lens is all that throws me off, at $599 on its own that pretty much takes this lens off of the upgrade table in my mind. The only reason to get this lens is in a kit ir bundle when buying a new camera. There are simply better upgrade options out there with constant f2.8 apertures that will be much better for the user.
You can get more details and pre-order this lens from B&H.
This new SB-300 speedlight has more practical use to new photographers, even if it is simple to a fault. This new speedlight literally has a single dial to turn the device on and a slider to lock the unit to your hotshoe.
But at $149 it makes it an attractive option to someone who is wanting to learn more about speedlights and doesn't want to go the third-party route and does not have the money for a higher end Nikon speedlight. The lack of manual controls is a huge downfall, but as a basic I-IIL flash for a speedlight beginner this makes good sense. You can learn more about this speedlight and pre-order it from B&H.
What are your thoughts about these new gear announcements from Nikon? Underwhelmed? Let us know in a comment below.  
[via Nikon Rumors]