Perhaps the biggest news this year thus far, barring the release of Sony's A7iii, is that DxO is in the midst of bankruptcy proceedings just a short 3 years after the launch of its first physical product, the DxO One.
A French paper published some information about the situation which said the company has begin insolvency proceedings, and then Canon Rumors has posted a letter which gives a little more insight. It's allegedly from a DxO Labs customer who says received it as correspondence from the company in regards to the current state of affairs:
Hello sir,

In fact, the company has recently been placed under a regime of judicial administration, the time to reorganize.

Although we can not comment on this situation, we can nevertheless assure you that the company is absolutely not in liquidation and that we are confident that our customers will not be affected by this procedure.

Best regards,
While all of this is a significant shake-up, the company was already altering with the separation of DxO Mark from DxO Labs last year. And while the DxO One didn't gain enough marketshare to be missed by many, it's the NIK Collection and DxO Imaging software that users feared losing, and up until now there hadn't been any word from the company to alleviate those fears. Now, however, there is. The following was posted on DxO's website (text below):
Greetings.

On March 7, 2018, DxO Labs chose to file for Chapter 11 Bankruptcy Protection and is now in the process of restructuring the business.

We are very confident that this procedure, which should not last for more than a few more weeks, will not affect our customers in any way. In fact, we are pleased to announce the following upcoming product releases:

In June, we will release a free update (version 1.2) of our flagship software, DxO PhotoLab. Recently awarded the TIPA 2018 Award for Best Image Processing Software, this latest version of DxO PhotoLab will include improved local correction features, and will add support for 7 cameras, including the Canon EOS 2000D and the Sony A7 III. This release will also be an opportunity for us to reiterate our commitment to the "perpetual license" model (as opposed to a subscription model) that allows our customers to update their products according to their needs, rather than in a constrained manner.

In June, we will release the new version of the Nik Software Collection, which DxO acquired from Google at the end of 2017. Much awaited by the Nik software community, this first "by DxO" version focuses on fixing bugs that up until now could disrupt the user experience, as well as on ensuring full compatibility with the latest Mac OS and PC platforms.

Thank you for your understanding and confidence,

The DxO Team
We speculated in our commentary on the insolvency of DxO Labs that it didn't necessarily spell doom and gloom for the most beloved parts of the business, and this essentially proves that. According to this official statement NIK users can look forward to an improved NIK collection in mere weeks, though time will show just how much attention and support the software division will garner or lose during this transition. But it's something, a silver lining of sorts…
Source: DXO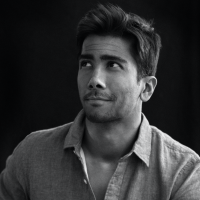 Kishore Sawh
A photographer and writer based in Miami, he can often be found at dog parks, and airports in London and Toronto. He is also a tremendous fan of flossing and the happiest guy around when the company's good.