It's Hard to believe it's been some 4 months since we broke the news of Nigel Barker's Top Photographer show, and a lot's happened since then. In that time they've sorted through the litany of submissions, picked the finalists, and subjected them to the rigors they signed up for. Now, the show begins.
Airing/premiering tonight on AdoramaTV at 7PM EDT, we'll witness the first in a series of 4 episodes pitting Andrew Kearns, Jamiya Wilson, Chris Palermo, Scott Borrero and Roxy Rodriguez against each other, and themselves, as they each gun for the title. Inevitably dreams will be dashed, hearts broken, as 4 will fall short of their goal, but that's how it goes when there's little room at the top. Here's what you can expect over the course of the season:
Episode One, airing Tuesday, November 1st, to feature episode guest judge David Bergman, with Nigel Barker to Skype in
Episode Two, airing Tuesday, November 8th, to feature episode guest judge Emily Soto, a New York City-based fashion photographer, plus the episode' s eliminated contestant
Episode Three, airing Tuesday, November 15th, to feature episode guest judges Jeremy and Tom Jauncey of Beautiful Destinations, plus the episode' s eliminated contestant
Episode Four, Part One of the Finale, airing November 22nd, to feature the DP, director and producer of Top Photographer
"The first season of' Top Photographer' has been an amazing experience. Each and every contestant brought something special to the show, and it was truly awesome having the opportunity to work with them and watch them rise to the 'Top Photographer' challenge," says Barker. "I'm thrilled to be sharing 'Top Photographer' and the work of these talented folks with the world. It's just the beginning of a very exciting endeavor."
Then, on November 29th, will be the finale in NYC, no doubt with an expected amount of glitz, and you could be there for the reveal. Viewers of
Top Photographer with Nigel Barker" are able to, "enter for the chance to win* roundtrip travel and a stay for two in New York City, $500, plus a coveted RSVP to the "Top Photographer" season finale party and photography exhibition, which will honor the winner of season one, Adorama's–and the industry's–very first Top Photographer.
If you're in that camp and fancy the idea of meeting Barker, the contestants, and doing so in style, subscribe to AdoramaTV and enter here.
PS – If you'd like to check out an interview we did with Nigel you can find it here, and check here to learn more about the 5 contestants.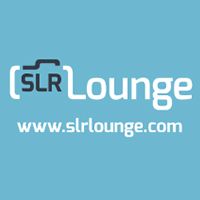 SLR Lounge Official
Articles by SLR Lounge Official are created by multiple authors. They represent official announcements by SLR Lounge.