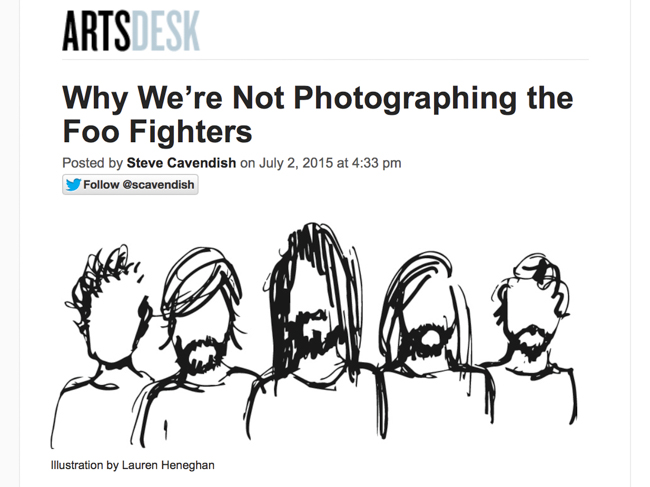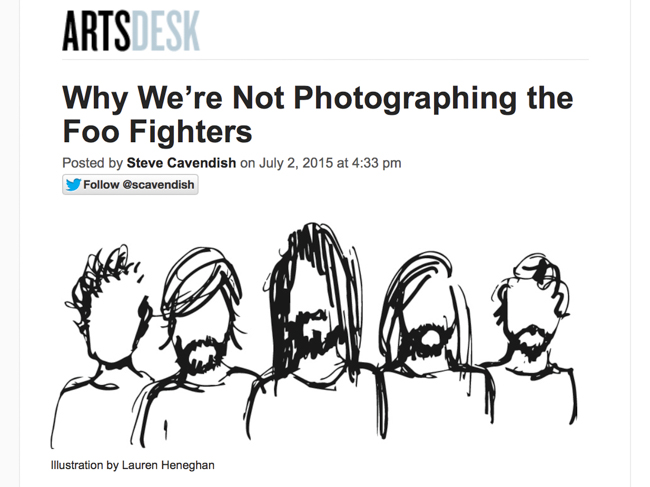 When you think of any industry today and where it may be going, you would be foolish not to consider disruptive brands, disruptive technology, and disruptive people and their behavior. Disruption may connote something negative, but really it depends on which side of the line in the sand you're on.
What's a disruptive brand in photography? Sony, without a doubt. Sony is just killing the photography game at the moment as we see photography shift from a manual endeavor to a software/tech one. Disruptive tech would be iPhones and Instagram making mobile photographers stars with a major platform. People and behavior? Taylor Swift anyone?
Swift's photo contract has been a source of debate since she became rather outspoken about what she felt was Apple's rather unfair treatment of artists. It set the stage for her to be a target from other art communities and photographers seemed to take up the mark. Well, it's trickling now to the Foo Fighters. Swift's images were boycotted by an Irish newspaper and now the Washington City Paper (WCP) is essentially doing the same – at least being vocal about their feelings regarding the Foo Fighters' image contract, which you can see below:
Foo Fighters 2015 Photo Waiver
The long and short of it is the band was set for a massive 4th of July concert combining a 20th anniversary of the band returning to their home state. Washington City Paper had planned to send a photographer to cover the events but now has decided against it stating a 'Swift-Like' photo contract that 'sucks' as being the reason. Interesting word choice from a major publication.
Signing the contract seems to suggest again that the WCP would have singular use of the images, images that would have to pass muster with the band, and all copyrights will transfer to them after. The WCP finds further insult to injury in that the contract states, "the right to exploit all or a part of the Photos in any and all media, now known or hereafter devised, throughout the universe, in perpetuity, in all configurations." I'm no legal expert, but this suggests that the band can do whatever they want with the images, wherever and without paying or even informing the photographer.
That is exploitation of photographers, pure and simple. If a streaming music service tried to use the band's music for free, they'd have none of it. That's what the Taylor Swift-Apple blowup was about. But by signing that contract, the band could then use the creative work of our photographer in their future marketing materials or to resell them through their site.
So now, instead of sending a photographer to cover the event, the WCP is asking fans in attendance of the show to send in images they would like to see published, and to which point the WCP added rather cheekily, 'We'll pay you for it. And we won't ask you to sign over the copyright or your first born, either."
This is an interesting situation because we all know that bands and the like do rely on publicity, so we wonder when there will be any give, if at all. Some seem to be praising the efforts of WCP to protect the interests of photographers, and others seem to think it will hurt professional photographers as publications will just go the amateur route. Disruption. Not to mention that tickets often come with their own sort of 'contract' regarding taking and using images from concerts.
Where do you all stand on the matter?
Source: Washington City Paper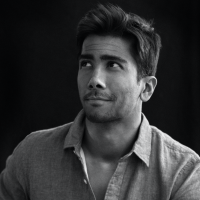 Kishore Sawh
A photographer and writer based in Miami, he can often be found at dog parks, and airports in London and Toronto. He is also a tremendous fan of flossing and the happiest guy around when the company's good.