Will This Deter You From Buying Camera Gear From Amazon?
It's not uncommon to hear photographers speak about their lenses as if they were extensions of self, or as if they were their own children. We spend time cleaning them, tuning them, buying the right cases and bags to protect them from any harm, and generally handle them with the affection typically reserved for puppies, so it's no wonder that the following 'video' is raising some serious concerns from those who buy camera equipment from Amazon.
This footage was filmed from a home security camera from a rather displeased Amazon shopper in Indiana, who captured on film (with some irony), the moment a delivery man threw the newly purchased $500, Sony 35mm f/1.8 lens onto his front porch. Now, fair to say the delivery person wasn't a direct Amazon employee, but anyone who has purchased with frequency from the commerce giant knows LaserShip is pretty much an extension and part of Amazon's delivery system, and that's whom he works for.
Redditor mlapaglia told PetaPixel that the lens is working fine, and that Amazon packed it with bubble wrap and was suspended by another wrap as is the case. Still, with as much as we need our lenses and for the investment they require, it certainly makes for a moment of pause to decide if this is a manner you'd like your own equipment treated.
Verizon Buys Yahoo, So What Does This Mean For Photos?
Well the short answer is, no one knows, but when we consider that Yahoo owns Flickr and Tumblr among its web properties, two of the most popular photo-related services, it's not hard to imagine everyone's curious. We know that months ago Yahoo was accepting bids for such properties, but it seems as of today that the two will go part and parcel to Verizon in the massive $4.83 billion dollar purchase.
Verizon, as a telecom company, may not scream visual media, but then Yahoo didn't seem to be doing much with Flickr and tumblr, the former of which had been suffering a loss of user interaction for years, even though still having over 100 million users. Tumblr on the other hand continues to do well, so it'll be certainly interesting to see what Verizon can or will do with each.
Furthermore, Yahoo had come under criticism given how mismanaged Flickr seemed to be, and then it was sort of cemented when CEO Marissa Mayer seemed to suggest she didn't believe professional photographers were even in existence in today's world. It showed a disconnect between top brass and the actual market. Verizon on the other hand, owns Huffington Post, and one might think they have a better understanding of a modern market. Time will tell.
New Nikon Tilt Shift Lens & New 105mm?
It is, today, Nikon's 99th birthday, and it seems the almost-centurion is brining in the day with style. Earlier we spoke about the soon-to-come 105mm f/1.4, which will be the fastest lens of its kind, and now NikonRumors are reporting that a new 19mm tilt-shift lens will be released soon also.
Given that Photokina is around the corner, it's not surprising that the rumors and releases are about to coming rolling out, since Photokina tends to be a venue of choice for releases. Given the new tilt-shift popularity, it's perhaps not too surprising that Nikon is releasing it, and you can check out how well a tilt-shift can be implemented into wedding photography in this article by our own Jay Cassario.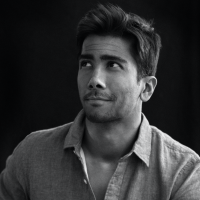 Kishore Sawh
A photographer and writer based in Miami, he can often be found at dog parks, and airports in London and Toronto. He is also a tremendous fan of flossing and the happiest guy around when the company's good.