Huawei In Hot Water Over Advertising Image
To say privacy is dead may be to speak in hyperbole, but it isn't a stretch to think. The age we are in now is one of transparency, and that generally means a time of accountability. If you lie, alter, or falsify anything, there's a good chance someone somewhere will find out. Ask Steve McCurry, if you're unsure. It's a gamble where the rewards of winning pale in comparison to what could be lost, and Huawei is finding this out.
In an advert for their much-touted and anticipated P9 phone, which has dual Leica cameras, we are presented with a rather beautiful portrait of a woman in what seems to be golden hour. It's nicely back-lit, with artistic flare and enough separation between subject and background to make the subject pop, and the caption for it read:
We managed to catch a beautiful sunrise with Deliciously Ella. The #HuaweiP9's dual Leica cameras makes taking photos in low light conditions like this a pleasure. Reinvent smartphone photography and share your sunrise pictures with us
By all sensibilities this would suggest that the image was shot on the P9, and that would be damn impressive. But it wasn't.
In the vein of the aforementioned accountability, it didn't take long for someone to check the image for embedded EXIF data, and surprise surprise, it was there. Only what it showed was it wasn't shot on a P9 at all, but on about $5,000 worth of Canon gear: Canon 5D MK III, and the 70-200 EF f/2.8.
The post was quickly removed after it was brought to light, but serves as a cautionary tale for anyone in our industry. Here's what Huawei had to say about the matter to Android Police, and you can draw your own conclusions:
It has recently been highlighted that an image posted to our social channels was not shot on the Huawei P9. The photo, which was professionally taken while filming a Huawei P9 advert, was shared to inspire our community. We recognize though that we should have been clearer with the captions for this image. It was never our intention to mislead. We apologize for this and we have removed the image.
Canon 5D MK IV To Get CFAST 2.0
Perhaps Canon's most anticipated camera is always the one that follows the footsteps of the original 5D. It's current and third generation is showing a bit of grey around the ears and Canon users all round are eagerly anticipating the release of the MK IV-rumored to be next month.
As with the major releases the specs of the MK IV have been, well, speculative, for the most part, but as the release draws closer we are getting a bit more. Canon Rumors said it received info from 'a pretty reliable source' that the 5D MK IV will have both CFast 2.0 and SDXC UHS-II memory card slots.
The 5D lineage holds video near and dear, and the MK IV is supposedly going to be a 4K shooter like the bigger, more beastly 1D X. As such, it would seem understandable that CFast is an option, and this will likely go over well with the 5D crowd, who were a bit disappointed with the speed of the last iteration.
Sony Delays A Handful Of Cameras & Flagship Zoom Lens
The earthquake in Kumamoto earlier this year have had a significant impact on the camera world, with Nikon and Sony being hit particularly hard. As manufacturing facilities and operations had to be shut down, Sony announced last week that a number of cameras would see considerable delays in distribution. In particular mention were the a7, a7R, a7S, a5100, a77 II, and a99, but left the door open for further models to be added to that list.
The latest piece of kit to be added to the list of delayed will be the much anticipated G series 70–200mm f/2.8 GM OSS. It, along with the new 1.4 and 2x teleconverters will be pushed back to a tentative date in September this year. The G series lenses have received little but praise, so it's likely to be a big disappointment for many. Probably good to pre-order yours if you want one to get them as they stagger in.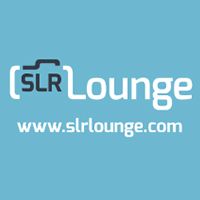 SLR Lounge Official
Articles by SLR Lounge Official are created by multiple authors. They represent official announcements by SLR Lounge.