Priolite Ultra – Strobes That Sync Like We Dreamed
When we think of constraints in photography, ones that perhaps are accepted norms, right up there at the top of the list would be flash synch speeds. Let's avoid the point here that HSS exists, because we know that it does, that it works well, but is still more of a compromise. For most people, they'll have to deal with 1/200/250 sync speed if they want the most control of power output and predictability and consistency. Are there caveats to that? Of course, but moving on we arrive at the Priolite Ultra.
The Priolite Ultra is a tiny 8 inch Li-ion powered, "500Ws strobe with built-in 2.4GHz wireless, 220 full-power flashes per charge, and the ability to sync to most Canon, Nikon, Pentax, and Sony cameras at up to 1/8000th shutter speed, and at any power setting."
If you're a studio photographer, even one decked out with Briese lights that does nothing that's less than 5 figure bids, this should have you stop to take a pause. But it gets better, because you can adjust power in 1/10th stop increments, and do full wireless group or individual across all of your lights.
In addition to that, they work up to 1/4000th with Pentax MF cameras, and have a new mount (Prio Mount), which is the first to combine compatibility for its own PRIO speedrings, and for Bowens s-mount, and most Hensel accessories with no need of adapters. Speaking of adaptation, the mount can be adapted to carry many Profoto modifiers and Elinchrom speedrings. It's all a bit too lovely for words, and are currently funding on Kickstarter now.
If you're not familiar with the brand, that's understandable, but they aren't garage up-start, but a company that's been around for some time and known for pushing boundaries. Check out the Kickstarter here, and let us know what you think.
New Zeiss Lenses
According to Sony Alpha Rumors and their trusted and typically accurate sources, it is the intention of the boffins at Zeiss to have in its line-up 5 Loxia and 5 Batis lenses this year. That means they'll have to release 2 more of each line with less than half the year to go.
This should be welcomed news for Sony shooters around the globe as each of these lines has generally received little but praise. This is the current line-up for each:
Batis
18mm f/2.8
25mm f/2
85mm f/1.8
Loxia
21mm f/2.8
35mm f/2
50mm f/2
If you're plucking from a stable made up of both lenses that's already a pretty nice spread that covers the gamut, so the question that's begging to be asked is, what will the new lenses be? There's certainly want from some for a 50mm Batis, but that focal length is nicely covered as it is in the Sony line, as are 85s. So, could we see a 100mm macro, or perhaps even more along the lines of a zoom?
Phase One New Blues
It seems like Phase One has been dropping new software and hardware with some frequency lately with the update to Captue One Pro 9.2, the release of Media Pro SE (which is like PhotoMechanic & Bridge in one – review coming soon), and blue ring lenses. They've now released a few more Schneider Kreuznach 'blue ring' lenses to further fill the lineup.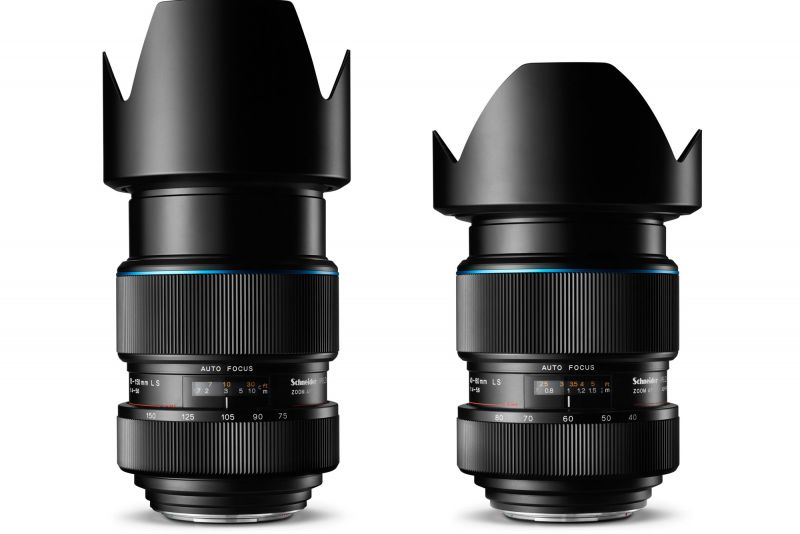 It should be noted that all their Blue Ring lenses are formidable piece to use and look at and these new ones seem no different as they both give edge-to-edge coverage of a 645 full-frame format, and are built to maximize or realize the full resolving power of even the most discerning sensors, like their 100MP system. The two new lenses are:
Schneider Kreuznach 40-80mm LS f/4.0-5.6 Zoom lens.
Schneider Kreuznach 75-150mm LS f/4.0-5.6 Zoom lens
Both lenses together cover most of the range of what most may want between a studio and location, spanning the wide to telephoto. and both have zoom-lock on the barell and support flash sync up to 1/1600s. The cost for such luxury? The 40-80mm comes in at $5,990 USD and the 75-150mm a cool $8,990. Not really out of the expected range for the quality and system these are to be used as part of. Find out more here.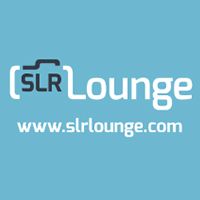 SLR Lounge Official
Articles by SLR Lounge Official are created by multiple authors. They represent official announcements by SLR Lounge.