Krystle Wright Uses Drones As Lightstands
I've said before-the first time I spoke to her some 3 years ago-that the world needs photographers like Krystle Wright. In an age where there is a significant copycat economy and people are afraid to push boundaries, Krystle, an adventure photographer, sort of waves at those boundaries as she passes them by, and challenges the status quo.
So it's fitting she approached Canon with a passion project idea that involved taking a 1DX MKII out into the Oregon wilderness to put it through its paces, and perhaps most interestingly, to use a drone to cradle and position speedlites in a particular fashion and placement you just couldn't do otherwise.
Essentially Krystle was out with a group of serious kayakers who would be, at one point, going over a 60ft waterfall almost in the dead of night. Not only was that a challenge for the 1DX to manage in low light, but a physical challenge for Krystle to be in the right position – a position that would be overlooking the kayakers, hanging over the waterfall. Using 2 600EX speedlites hanging from a drone was the concept, and what the rig allowed Krystle to do was nothing short of brilliant. Check out the video below to see the shots as they happen, and the final products. You can see more from Krystle here and on her Facebook.
FStop Brings Tinder Swipe To Photographers & Models
Tinder, oh Tinder. It's proof that we as a species are rather okay with reducing the value of another human to a flick of the thumb. While poking fun at it and spouting venomous words about it from a moral high-ground is like shooting fish in a barrel, it doesn't change the fact that it is, if nothing else, efficient and popular. It protects the soft ego by not telling you if you've been dismissed, and only if you've been matched. I like you, you like me…makes sense. Fstop, a web-based app, is borrowing heavily from the Tinder mentality only to match together those in the photography industry.
The premise and process is simple: You sign up, give your deets like age, gender, and vocation (photographer, model, MUA); pick a search radius; upload a few photos (of your work if you're a photog, and of yourself if a model); set what you're looking for and then you'll be presented with options and you begin swiping when you find someone of interest.
Of course this isn't the first app to try to match models and photographers, and in a way, it's quite clever because the two are forever looking for one another, and so frequently never have their meet-cute. Other apps and services that try to facilitate this generally do so via a messaging system, but this is more ego-favorable.
It warrants saying now that the app is in its infancy, and it's got a few bugs, and the system is somewhat incomplete. It does have potential, but the problem is, as is the case with these things there's hardly anyone on it yet. I live in Miami most of the time and even a search here, model central, during swim week, and there are only a handful. But the more you use it, and speak about it, the more it could develop. Time will tell, but it's worth checking out at Fstop.fm
Fuji Pulls Firmware Support For 2 Lenses Amidst Glitch
Fuji has, since the introduction of the X-line of cameras, won over the hearts and devotion of many due to their comparitively generous and meaningful firmware updates which breathe years of new and upgraded life into older bodies – something you just couldn't dream of getting from Canon and Nikon. Basically, they listen to their customers, and it would seem that's the reason Fujifilm has said it is currently halting firmware updates for 2 lenses: The 90mm f/2, and 16-55 f/2.8.
Updating firmware for ANY camera is a bit of a nervous occasion, and what's been happening to some users updating these two lenses has certainly been a bit frightening, though thankfully not irreversible. Essentially, when updating the lens from a camera with older firmware causes the screen to malfunction and cut out, and then display a lens failure message. The cameras are able to be restarted okay enough, but even still Fuji made the announcement warning users to hold off for a bit until they issue a fix, which, they say, should be out July 21st.
Find more information here in the release.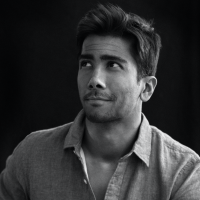 Kishore Sawh
A photographer and writer based in Miami, he can often be found at dog parks, and airports in London and Toronto. He is also a tremendous fan of flossing and the happiest guy around when the company's good.