Instagram is-and I'll sound like a broken record here-the place to go to find the newest photography from the curatorial to the editorial. Whether you like IG or not, this is the case, at least for the time being. Sure engagement has dropped about 33% over the past year, but the numbers using it continue to go up.
Part of the pain of Instagram, however, is really understanding how to utilize and maximize it. It may seem like some have an inherent ability to do so, and others are just feeling around in the dark. Hashtags can come into play here. Only today I was speaking with a good friend of mine in Oregon who just booked two paying clients through Instagram; both of which said they found him through his hashtags for boudoir. Given he has less than 100 followers on IG and doesn't focus much on it, it gives an idea of how powerful it can be. But what hashtags?
That's the question, and finding the best ones can be a time consuming endless and mind-numbing ordeal. Now, reddit user NSMITHR has posted a rather clever tool that helps you find the right hashtags, guided simply by two inputs: your subject matter/genre, and location. In fact, you don't even have to choose both, and a list of hashtags will be generated for you, and in such a manner it's easy to copy and paste into your own post.
It warrants saying now that the list of locations is hardly complete, and may leave you somewhat bereft given that there are only about 19 major cities. But it's brand new, in Beta, and more cities are coming. It would also likely grow quicker with feedback from you, so head over to check it out and show some love to help make it better for us all. Oh, and if you're wondering if the hashtags are good, I've just typed in a few, and it seems they're on the money. Find it here.
Ansel Adams' Dark Room
Amongst the list of photographic legends, there are names that could be debated over till the sun came up, but safe to say that there are a few names that need not be debated over, and on that shortlist is Ansel Adams. Quite possibly the quintessential landscape and nature photographer, his work is embedded into American and photographic culture, and if you're a photography student, it's hard not to be endeared to him.
Ansel had very developed thoughts on the visualization of the final product before the image was taken, and that suggested that Ansel understood the importance of post production in the darkroom to help his images materialize into what he wanted. This is rather apparent with any minor study of Adams and how he shot and 'edited' his way through the famous zone system in the darkroom. Thanks to Marc Silber of Advancing Your Photography we are treated to a tour inside of that very darkroom, guided by none other than Ansel's son, Michael.
Given Ansel's proclivity to be extremely meticulous, it should come as no surprise that his darkroom was, well, full of surprises and unlike the standard; things like his handmade enlarger, and then his most basic of tools for dodging and burning. It's quite a photographically indulgent little video, and worth the watch.
Fuji X-T2 Climbs Fast On Amazon's Best Sellers List
So Fuji caused quite a stir this week when they officially unveiled the new X-T2. Being the successor to the much-loved and formidable X-T1, the X-T2 had big shoes to fill, and it seems it's filling them. The X-T2 has been rocketing upwards in the Amazon best selling cameras list and already floating between the number 4 and 7 spots. Given how recently it was released that's impressive. But then again, so is the camera if all the initial reports are to be believed.
Fuji has retained the retro quasi-dslr look, but added 4K shooting, and significantly upgraded autofocus to make what appears to be a worthy successor to the X-T1. You can find the specs and release notes here, or follow the lead and get your X-T2 here.
PS – very odd that Amazon lists the X-T2 under point & shoot…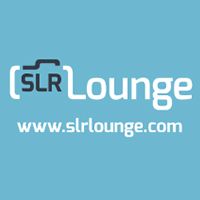 SLR Lounge Official
Articles by SLR Lounge Official are created by multiple authors. They represent official announcements by SLR Lounge.