It's that time of year again! Most people spend time reflecting on what has past, looking forward to the New Year, and making plans to make the changes they promised themselves would be made last year. The writers at SLR Lounge are no different, and we wanted to share some highlights from 2015, as well as our goals for 2016.
If you want to keep up with your favorite SLR Lounge writer, be sure to subscribe to him/her on the Author's Page here.
The SLR Writing Team
Without further ado, let's get started with some responses from the pillars of our writing community!
Anthony Thurston
Beyond spending most of the year providing our great gear-related content, 2015 was a year of changes for Anthony, who decided to specialize in boudoir photography after years of 'doing it all'. Looking ahead to 2016, Anthony hopes to continue to grow his new boudoir business in his new home in the Portland, Oregon area where he and his family moved to a few weeks ago.
Hanssie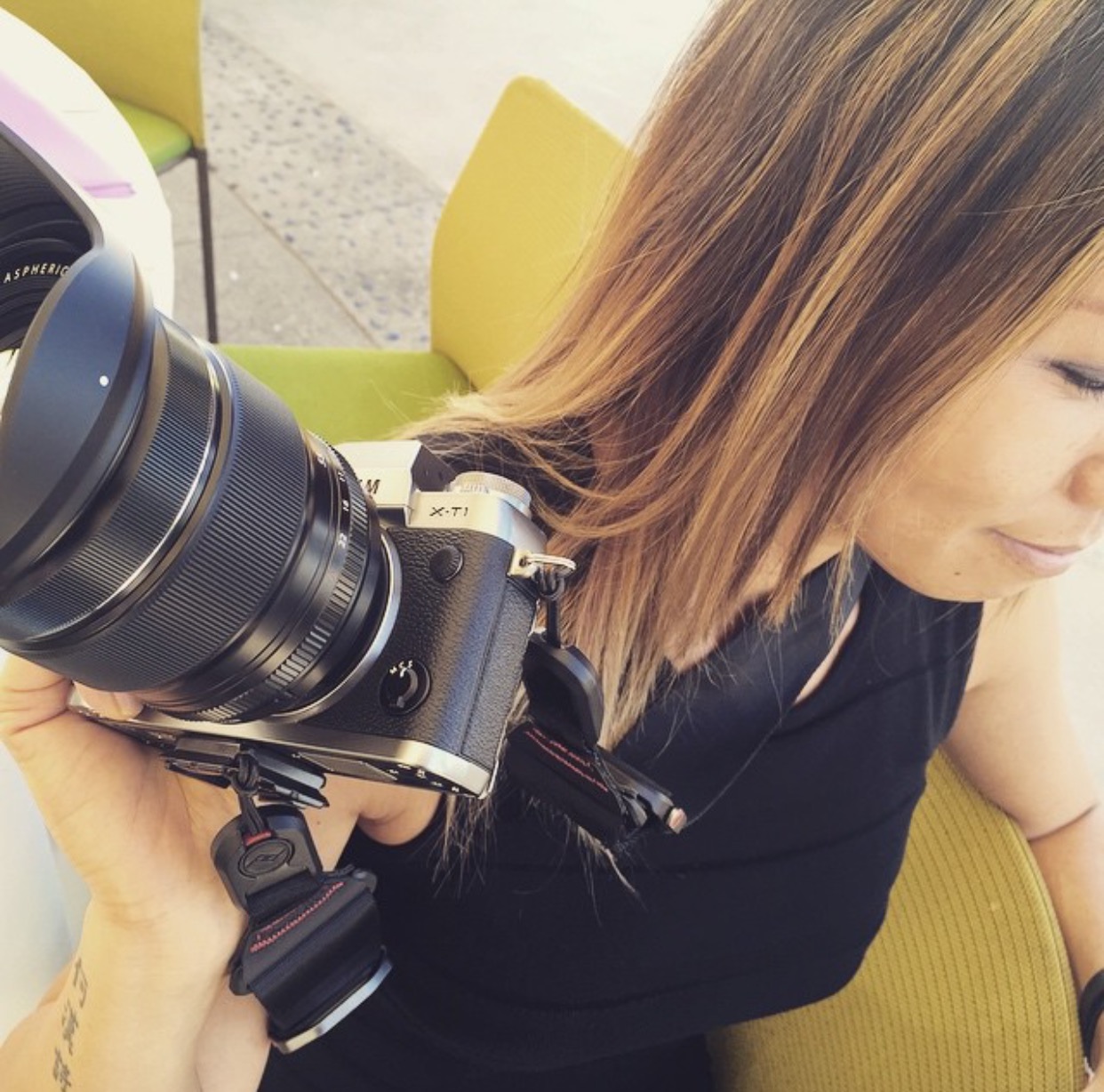 This year, our Managing Editor, Hanssie jumped the Canon ship and purchased a Fuji system after reviewing the X-T1 Silver Graphite Edition in this article. Though we writers keep her pretty busy here, she still finds time to photograph the occasional wedding and portrait session. In 2016, she will be focusing on continuing her personal project – writing about life after divorce on her personal blog – and stepping outside of her comfort zone by looking for opportunities to speak at events/conferences.
Jay Cassario
Jay's year was mediocre at best. The main highlight (besides completing a business merger to create a killer wedding photography studio) was being selected by Leica to check out their new gear and provide feedback and insights prior to product launch. I mean, whatever, right? Obviously kidding, that's incredible! His goal for 2016 is to continue to grow Twisted Oaks Studio in terms of business, team (looking to end 2016 with 5 associate photographers on staff), and vision. I'm looking forward to the lessons, articles, and inspiration we can expect from Jay in the coming year!
Kishore Sawh
Without divulging too much, Kish will be working with a media company in the Caribbean in 2016, and shooting more fashion and portraiture. His major focus, however, is to rid himself of his own inner critic, or as he likes to call it, his inner "Nickie Ferrante," – Carey Grant's character in 'An Affair To Remember',  a highly talented artist too critical of himself with his craft and thus not realizing his potential. Of the situation his grandmother describes his plight succinctly in her conversation with his love interest,
"The artist in him would create. The critic would destroy. As a result, he has done nothing since. What a pity."
Many photographers can identify with this. Kish shares, "While it's not that I've done nothing, it's more I've not done enough, and my inner critic is largely responsible. As such, rectifying this will be my primary focal point of my 2016."
Max Bridge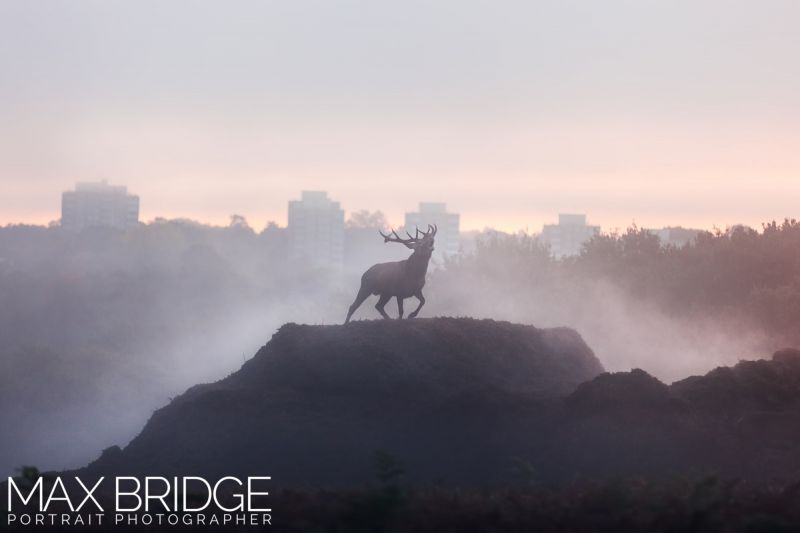 Max can trace his most exciting moment to a foggy morning at a local park where he captured his favorite image (see above) of the year. Finding the energy to get up early and drag himself out of bed to take photos of deer is difficult at times with such a busy schedule, but the results of this enjoyable, purely self-fulfilling aspect of his photography is invaluable. The lesson here is – Don't stop shooting what you love! It is easy to become distracted while we hunt for paid gigs, but shooting what you love keeps the passion and creative juices flowing! In 2016, Max plans to expand his product photography efforts to provide another revenue stream for his business. My guess? He's going to be wildly successful. Take a moment to check out this article on product photography that he wrote up recently. Great stuff, Max!
Tanya Goodall Smith
For Tanya, having the opportunity to attend WPPI was a major highlight. Despite the pressure to grind out multiple articles per day, she enjoyed the opportunity to spend time with the SLR Lounge team and interview the other photographers and vendors in attendance. For 2016, she is leaving behind the world of chasing around youngsters with a camera pressed to her face and will be working hard to build her Work Story corporate photography brand. I'm sure we can count on updates and articles about the lessons she learns along the way!
Justin Heyes
Justin was fortunate enough to find a mentor this year that has helped him grow significantly and he learned a great deal about wedding photography. He also got married. But not just that! He developed a photo booth setup for his wedding that was wildly popular. Since then, he's been able to expand it a bit and now offers it for events and venues in his area! For 2016, he plans to refine his photo booth business and to really focus on determining new ways to market himself and his business.
Brandon Perron
2015 saw Brandon shift his focus to pursue more automotive photography work and after a short time, he landed a cover and a full feature in a limited run issue of Volks-America! For 2016, his goal is an admirable one that we can all relate to, "…to continue to make money!" Join me in wishing Brandon all the best in his worthy pursuit of increased, additional, and ample funds!
Michael Henson
My highlights for 2015 are a collaboration I'm doing with [re]Fresh, a non-profit boutique for the Foster-Adoptive Care Coalition, where I do a monthly "Model of the Month" shoot, and shooting my first wedding as lead photographer! For 2016, my goal is to build my wedding business, expand my corporate photography network, and continue building my personal brand.
The New Kids on the Block
In addition to the team that's been around for a while (at least a year), we have been fortunate to add some incredible new writers to the team in 2015! We are excited to have them on board and they have already shared some incredible insights in recent articles. Take a moment to welcome and get to know our newest team members.
Andy & Amii Kauth
The brains behind Sunshine & Reign Photography have put together some incredible wedding photography marketing articles since joining the team and their proudest moment for 2015 was to make it onto the preferred vendor list for two of their favorite wedding venues. For this coming year, they plan on to streamline their business, focus more on marketing their business, and their writing here at SLR Lounge and elsewhere.
Lauchlan Toal
One of our newest writers, Lauchlan's highlight for the year is joining the SLR Lounge writing team and getting to interact with his readers! For 2016, he plans to add video to his toolbox because, "Movement and sound are so important to our lives, and video is the only medium that can communicate these cues." I'm looking forward to the projects he will be sharing with us!
What About You?
What highlights from the past year have inspired you, encouraged you, and kept you moving forward?
What challenges or goals are you setting for yourself as you enter the New Year?
Whether you are a hobbyist or a professional living off your camera, it's vitally important that you think about how you can improve yourself. To get your 2016 brainstorming session started, here are some quick suggestions and resources I highly recommend you check out:
Don't forget to chat with us in the comments and on our Community Page to let us know how it's going and how we can help! Thanks for helping make SLR Lounge what it is today! Have a HAPPY NEW YEAR!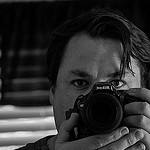 Michael Henson
Michael Henson is a St. Louis based photographer obsessed with everything creative. His photography interests span genres from still life to sports. When he's not running around with his face to the camera or behind a keyboard writing, you can typically find a guitar in his hands or catch him out enjoying life with his family and friends. For more from Michael, bebop on over to: WEBSITE:
Michael Henson
Personal Facebook:
Michael Henson
Business Facebook:
Henson Creative
Instagram:
@michaelehenson