Despite much back and forth, the Vello BG-N19 Battery Grip for the Nikon D850 should now do 9FPS, though perhaps only for new units. This is a win for D850 users who don't want to pay $1000 more than the D850 body cost to get 9FPS.
I have maintained since I first got the D850 that it take beautiful images, has good ergonomics, and overall is perhaps one of the best DSLRs ever made. Despite that, I have also maintained a nickname for it: 'Caveat Camera'. This is because while there is a lot to love, there's a lot that you're giving up. Like what? Like the ability to transfer files from the camera XQD to a computer with a cable (unless using Nikon software), for one. But also, while the unit is marketed at 9FPS, it won't do it that on its own, but needs the battery grip, and to get all that functionality costs a whopping $1000.
Here's how and why that's the case. The D850's headline-grabbing specs of the 9FPS and 5000 shots come at a costly caveat, that those numbers can only be achieved of the battery grip, with a special battery kit inside which allowed the use of the battery plucked from the D5.
So you need the grip, a second battery type, a second charger for that battery, and a cover adapter for the grip kit which is needed to use that other battery. Just buying the grip and slotting in a D850 battery will not deliver the goods. By the time you get the grip ($400), the new battery and charger for that battery (which is different than that of D850 body), the cost for all of that is just shy of $1,000. That's on top of the $3,300 just spent to buy the D850. So a $300 saving on the grip is significant as the Vello comes in at only $99.
In February I spoke to a Vello rep who told me it would do 9FPS, but another more senior rep there told me later that this was, in fact, not the case, and I had to issue a correction. However, I was told then it was being worked on, and it seems now the problem has been solved with the new version of the grip, the Vello BG-N19-2.
The older version of the grip is still available and is not $20 off, and the new version if still $99. We can even see from B&H's product listing that the speed rating of the grip is now published as 9 versus 7. So there you have it. You can get it here.
Also, below is a breakdown of the options and list of gear you'll need.
Kit Pieces For 9FPS with Nikon D850
Battery Grips
Vello BG-N19-2 Battery Grip for Nikon D850 ($99)
Nikon MB-D18 Multi-Power Battery Pack ($396)
Grip Accessories (used for either Vello or Nikon grips)
Nikon EN-EL18b Rechargeable Battery and BL-5 Cover Kit ($174)
Nikon MH-26aAK Charger Kit ($369)
or
Nikon MB-D18 Multi-Power Battery Pack with EN-EL18b Battery Kit (which includes Nikon Grip, battery, charger, BL-5 adapter cover) ($940)
PRODUCT HIGHLIGHTS
Extended Grip for Vertical Composition
Extends Shooting Time
Holds One EN-EL15a Battery
Also Works with Eight AA Batteries
Holds EN-EL18b Battery with BL-5 Cover
Supports EP-5B + EH-5c AC Adapter
Shutter Release Button with Control Lock
Two Command Dials, AF-ON and Fn Buttons
Slot for Holding Rubber Contact Cover
1/4″-20 Threaded Slot for Tripod Use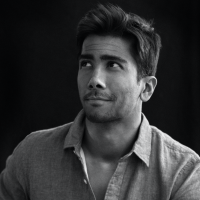 Kishore Sawh
A photographer and writer based in Miami, he can often be found at dog parks, and airports in London and Toronto. He is also a tremendous fan of flossing and the happiest guy around when the company's good.