It's no secret Tamron has been trying to reinvent itself and public perception of them for the past few years. Perhaps spurred on by Sigma's success in doing the same, Tamron has had an identify shift and much of what's been coming out as a result has caught our attention. Their Di VC line is particularly good and from the 70-200 to 85mm from that line, Tamron is covering the bases. Their latest announcement however, looks to be trying to cover all the bases in one shot. The new lens announced today is the 18-400mm F3.5-6.3 Di II VC HLD for APS-C, and they're calling it the 'world's first ultra-telephoto all-in-one zoom lens.'
Everyone loves a good all rounder, and the proliferation of 24-70 2.8s and the success of something like Canon's 24-105 F/4 is absolute evidence of that. The thing is though, those are 2.8 and f/4 respectively, making them significantly faster. They aren't super-zooms though, and superzooms have sort of been Tamron's thing for the last few decades, which makes this seem promising.
Having 2.5 stops of image stabilization (CIPA Standards Compliant) is great to have here, and needed, and if it works as well as it does in other Tamron's then we can probably expect it to function really well in this. To make it even more compelling, the lens isn't vey big. In fact, it's small, coming in at 5 inches long and weighing only 25oz, suggesting it's probably an easy lens to operate even with that crazy reach.
This looks like like yet another compelling offering from Tamron, and a compelling travel companion and all rounder for sports, airshows and such, and the price? Only $649.
You can find it here.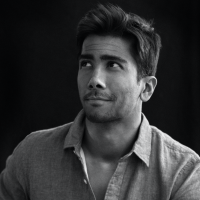 Kishore Sawh
A photographer and writer based in Miami, he can often be found at dog parks, and airports in London and Toronto. He is also a tremendous fan of flossing and the happiest guy around when the company's good.