For photographers seeking a versatile camera remote, there is an interesting new option set to ship in August in the form of Alpine Labs' new product, Spark, which for the next 7 days is available at a 25% discount via Kickstarter. Currently priced at $44 on the company's Kickstarter, Spark is a follow up to Alpine Labs' Pulse remote, released last year. Though similar looking, the two function quite differently, however.
Spark is a three-in-one remote, offering traditional infrared control, wired control, and app control via Bluetooth. The app allows users to program the camera to trigger at precise intervals for time-lapses as well as set exposures longer than most camera's non-bulb 30-second maximum.
Bluetooth app control for time-lapse, long exposure, HDR, and 'photo booth'
App control works from up to 100 feet away
Advanced long exposure control via app
With multiple Spark devices, trigger up to three cameras simultaneously
Works across multiple camera brands
Compatible with both major smartphone operating systems
Long 2000 hour battery life with replaceable coin battery
It will likely be of most interest to outdoor photographers seeking an affordable way to wirelessly control time-lapses and long exposures with precision. Its versatility and price point make it an intriguing option.
We'll see how it handles this summer when we receive a demo for review, but in the meantime, if your interest is piqued and you're the patient type, you can pick one up via Kickstarter at a discount. Also on the Kickstarter page is a ton of information in their FAQ and Q&A with other prospective buyers, so if you've got questions, they've got answers.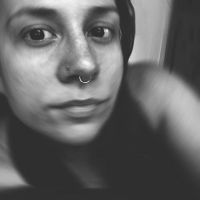 Holly Roa
Seattle based photographer with a side of videography, specializing in work involving animals, but basically a Jill of all trades. Instagram:
@HJRphotos