A New App For Smart Phones
One of a Kind Photography Adventures (OOAK) is a group of world class landscape photographers dedicated to leading others in an exploration of landscapes and locations they've only dreamed of. OOAK has mapped out a myriad of shooting locations in New Zealand and Australia for their tours which occur in small groups led by professional landscape photographers Timothy Poulton, and Timothy Donnely. While their adventures primarily center around their corner of the globe, they're looking to expand into other ventures as well. One of these includes a new photography app for iOS (and Android in Early 2015) which was introduced to me by OOAK team member and exceptional photographer, Mel Sinclair, whom we've featured in a previous article. This free application has the allure of revolutionizing the way that photographers catalog, navigate, and share locations around the world, and it has excellent potential for creating a collaborative database for location-based photography projects.
General Features
The app gives much more than a set of GPS coordinates and a photo, but allows a description of the place, its historic background, or anything else the photographer would like to add, as well as specific driving directions, and Google maps to get you to the same spot. In addition to location info, you can find all the camera settings, filters, tripods, and other gear used to get each shot along with the current weather forecast, time of day, location of the sun when the shot was taken, and special tips from the photographer.
Searching For Locations
I've had a little over a week to use this app before its release and it's an excellent tool for travel, landscapes, and even location scouting for portraits, etc. The interface is clean, well laid out, and intuitive, allowing users to search by name or location on its global map, or to browse randomly by subject matter. Users can click on a heart to show appreciation (this also ranks a top photo for each location), and/or click a star to add a location to their trip planner. Searching by photographer allows users to follow the work of others.
A Global App
One of a Kind Photography Adventures has teamed up with several professional landscape  photographers around the world to amass locations and images for the app's release, and though it has over 300 locations already, it's still in need of contributions from the photographic community. It's easy to contribute images, and only requires you sign up as a contributor on their website here. Locations and photographers are all vetted by One of a Kind Photography Adventures, so users can expect accurate information and exceptional imagery in their search for the next adventure. Be sure to head over to the itunes store for a free download, and check out their facebook page to keep up with current developments.
UPDATED 2/18/15: The crew has begun an IndieGoGo Campaign to raise funds to create an Android app. If you want this awesome app for your Note 4 (or whatever Android device you may have), head over to IndieGoGo now!
Cheers,
Ryan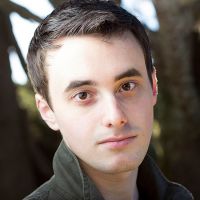 Ryan Filgas
Ryan Filgas is an aspiring portrait photographer and studio arts major at Humboldt State University. His life consists of talking with friends, taking classes, and planning his next outdoor adventure. You can find his work on his
website
,
Facebook
,
Google+
, or connect with him via
email
.