In case you missed it, the most interesting piece of news on my feeds that wasn't depressing or political, was that it turns out the dinosaurs weren't exactly wiped out by that bastard of a meteor after all. No, in fact, it seems they were already on their way out tens of millions of years before, and the asteroid was just a bit of amphetamine added to a cocktail of doom – an evolutionary nudge. According to the brain-boxes who have deduced this, evolution of dinosaurs as with many things, is really rapid early on, and it made me think of photography, because digital photography is rather neonatal right now, and the changes are so quick.
Of course, like evolution, there are fewer giant leaps and more incremental hops. They are the necessary precursors to the significant, the iPhone 'S' to the iPhone 7. In photography terms, those hops are the tweaked gear variants that tempt us, and likely make up the majority of releases, but it's the more evolved that we want, and recently there have been some significant releases:
Zeiss 18mm f/2.8
Lens fiends the world over have been treated in recent years to a slew of great lens releases for all formats and brands, and leading the pack with the most enticing and exciting is likely Sigma and Zeiss. Zeiss' Batis family of lenses are for the discerning, though perhaps not AS discerning as the Otus line, so the price point is a bit better, and the lens performance is still brilliant. Continuing the success the Batis has had with the 85mm 1.8, and the 25mm f/2, comes the widest fixed focal length E-mount lens with AF: Batis 18mm f/2.8
The 'Batis,' named for an African bird known for its speed, agility, and contrasty appearance is a super wide angle lens with a 99 degree diagonal FOV with 11 elements, an OLED on the lens itself, much like its brethren, showing focus distance and DOF – both of which adapt to the camera sensor you're using. By all accounts it's brilliant, and you can get yours here.
If you're looking for some class leading storage solution for your burgeoning business, this looks like a gorgeous option. LaCie, best known for their ubiquitous orange-clad Rugged Series of drives like the portable 4TB RAID option, has released an upgrade to their 5big RAID array, now with Thunderbolt 2, and it comes with Seagate's 8 TB Enterprise Class hard drives that support close to 9,000 hours of operation a year. All together it is boasting a total 40TB capacity, in what is the most compact 40TB unit currently on the market.
There are 2 Thunderbolt 2 ports, allows for daisy-chaining up to 6 devices, and given the drive-types and the Thunderbolt 2 this monster should be delivering sustained speeds of 1050 MB/s. What's also nice is you don't even have to get the 40TB version, as it comes in 30, 20, and 10TB variants. The speeds of the 30TB is the same as the 40, but the 20 and 10 are lower, though no slouches, and come in far cheaper and within reach for many. Get yours here.
Also, LaCie has also released the 96TB 12big solution at NAB, but no pricing or availability yet
Zenit 50mm f/0.95
That's right, Russian-made Zenit made good on their word to produce more gear as per their 'message' earlier this year. The brand is insistent on its aim to return to the market as a Leica competitor, so I guess it should come as no surprise they would release their version of the vaunted Leica Noctillux 50mm f/0.95. The Noctillux is a legend in its own right, with a price tag to match. It is considered by some to be Leica's crowning jewel, and Zenit has released something they feel is there to compete. However, where the Noctillux will lighten your wallet to the tune of $10k, this Zenit comes in closer to $500.
With some irony, the general shape of the Zenit is reminiscient of the Leica, except it's significantly larger, and it it just looks dated. How it performs has yet to be properly seen, but with that price tag you can likely be sure it won't perform like the Leica, but maybe it won't perform 20x worse as price might suggest. If you're looking for fast 50s, Leica has it, and if not, Zeiss Otus and even the Canon 1.2 are options to look into.
Apurture DEC Lens Adapter
Aperture got attention last year with their release of the digital follow focus device that allowed for follow focus and aperture control, but it was hardly a challenge for the Metabones adapters. However, they've recently announced the release of the Aputure DEC LensRegain which is the 'speedbooster' version of their DEC adapter.
The adapter element allows for focal reducing, follow focus, and can give crop-censor cameras a field of view more akin to a larger sensor type. It's meant for use with EF lenses on APS-C E-mount cameras and Micro 4/3 bodies – it does all of this while adding an additional stop of light, and that's huge for filmmakers. This is sure to provide filmmakers with the consistent, smooth, and predictable focusing you don't get from quick modern AF lenses, while allowing for lower ISO and higher shutter speed. Going to be priced between $500-600 as reports suggest, this will be a real item of desire.
Blackmagic Video Assist External 4K Video Monitor & Recorder
Blackmagic has released a 4k variant to their external Video Assist monitor and recording device. It's a complete solution that has, until now, been only able to do 1080p, but the new Video Assist will do 4k recording and display it on a high-res 7 inch touch screen monitor, and high quality mic inputs.
The Video Assist 4K allows for UltraHD recording onto high performance SD cards with its built in UHS-II SDHC recorders. Given the XLR audio inputs it's also going to do high quality audio with ease, and it allows for battery swaps during use. All in all it's going to likely be a huge boon to Blackmagic and video shooters all over, especially coming in at $895. Get yours here.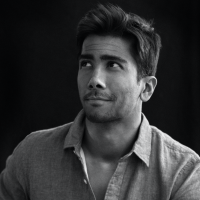 Kishore Sawh
A photographer and writer based in Miami, he can often be found at dog parks, and airports in London and Toronto. He is also a tremendous fan of flossing and the happiest guy around when the company's good.