In our field, gear matters, and you'd have to have a bank balance bigger than your bank account number for you to acquire all you likely would want when the whim takes you. However, if you keep your ear to the ground like we do, you come about the best photography deals currently on the market, and within our Deal Dashes, we share them with you:
Many of the camera and lens deals below will expire soon.
NIKON
Recently Nikon had brought back some of their best camera rebates yet, and made them even better. And adding to that now comes a wave of Nikon lens deals, and when it came to choosing these lenses Nikon wasn't picking form the bottom, as these are some top-shelf pieces up to $320 off:
Nikon AF-S NIKKOR 24-70mm f/2.8E ED VR Lens
Nikon AF-S NIKKOR 14-24mm f/2.8G ED Lens
Nikon AF-S NIKKOR 70-200mm f/4G ED VR Lens
Nikon AF-S NIKKOR 85mm f/1.4G Lens
Nikon AF-S DX NIKKOR 10-24mm f/3.5-4.5G ED Lens
Nikon AF-S NIKKOR 18-35mm f/3.5-4.5G ED Lens
Nikon Macro & Portrait 85mm f/3.5 and 35mm f/1.8 Two Lens Kit
Those same camera deals, however, are still on; the D810 is instantly $500 off MSRP, and up to $900 when bundled; the D750 is $200 off or $800 bundled, and in addition to the instant rebates on the D810, D750, the D500 is now on that list of rebates. You can save $200 immediately on the D500 or $670 when bundled with the 16-80. This is the first time we've seen offerings like this on the D500.
Get it here.
FUJIFILM LIMITED TIME SALE UP TO $400 OFF CAMERA BODIES
For whatever reason, Fujifilm cameras don't frequently go on sale. Maybe they don't have to considering they sell like sex. However, there are some of the best Fuji sales ever happening right now, right in time for the holidays. These aren't paltry sales either, but up to $400 off cameras like the X-T1 (body only OR with lenses), and to our surprise and joy, the X-Pro 2 is also $150 off.
Other items on sale are a wide array of Fuji lenses like the much-loved 56mm f/1.2 and ADP variant, the 90mm f/2, or the 35mm f/2 for only $299, and lots more. Here are just a few of the items with the best savings: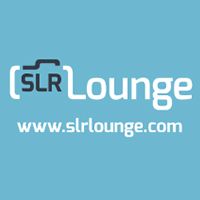 SLR Lounge Official
Articles by SLR Lounge Official are created by multiple authors. They represent official announcements by SLR Lounge.