The D750 is often well described as the 'jackknife' of DSLRs for its wide spread of abilities and being able to do so many things so well, and thus it's taken a strong foothold with portrait shooters, wedding photographers, and pretty much anything else. It's been the smart option for a lot of people for two years now and it remains that way today.
Even two years on new D750s cost near-as-makes-no-difference $1,900 and while that's fair for something so compelling, getting a few hundred knocked off the price is nice, which is precisely what's going on now as you can get a new Nikon D750 for $1,592.
While Nikon has had a slew of instant rebates and bundles over the past year, and some being spectacularly good with battery grip and other extras thrown in the other offers aren't as good right now and we suspect the great bundles won't be back for some time. This is really a good buy to consider if you're considered the D750 in your armory, but we'd be remiss not to stress that it's probably a good idea to act quickly, as Amazon deals have a habit of vanishing as quickly as they came.
You can get it here.
Check out our full D750 review here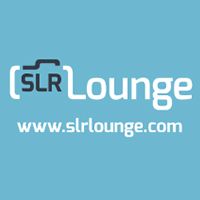 SLR Lounge Official
Articles by SLR Lounge Official are created by multiple authors. They represent official announcements by SLR Lounge.