Initial Thoughts
I have been shooting with the new Nikkor 58mm f/1.4G for almost a month now, and my thoughts have changed drastically over that time period. I spent a lot of time shooting with this lens, on both my D800E and my Nikon Df, and the more I shot with it, the more I liked it. To be honest, I was close to chalking this lens up as a waste of money, and not even bothering with it after the first shoot. During the first shoot that I used it on, I got so frustrated with its performance, that I had to switch it out with my trustworthy Sigma 50mm f/1.4.
[REWIND: Sigma 50mm F/1.4 DG HSM Review]
What I didn't realize at the time was that this lens is a very unique lens, just like the previous version of this focal length, the Noct Nikkor 58mm f/1.2. It has character. It has personality. It took me time to learn its strengths and weaknesses before I could truly understand how good of a lens this was for me. It fits my style of shooting, and when shot wide open, gives some of the creamiest and smoothest bokeh I have ever seen. No, it's not crazy sharp wide open, but I'm willing to give that up for it's extremely shallow depth of field, subject separation, and awesome bokeh. It's not meant to be an all around good performer, this is definitely a specialty lens and needs to be used as one. Luckily for me, I trusted Nikon and kept shooting with it. After several paid shoots, one wedding, and close to 3000 photos taken with it, I find myself falling in love with this lens more and more. Is it worth the $1700 price tag for me? I'll save that for the end.
How It Feels
As much as I do like the feel of the new Sigma line of lenses, that are metal and have a little weight to them, I don't mind this lighter plastic body of the new 58mm. It's built very similarly to the other AF-S prime lenses, like the Nikon 50mm f/1.8G and 85mm f/1.4G. It's lightweight and feels like I could crush it in my hand if I tried. I don't necessarily mind this though. It personally feels nicely balanced on my D800E and seems to be the perfect fit for my Df, which is where it has spent 90% of its time. The barrel is a little thicker than that of the 50mm f/1.4G, and is just as wide as the 85mm f/1.4G, but I still wouldn't say that it's a large lens. Since I shoot both Canon and Nikon, I was able to make the comparison to the Canon 50mm f/1.2L lens, which is almost identical in size to, only much lighter. The front element is buried deep down in its all plastic shell, much deeper and smaller than I expected it to be.
How it Performs
My early frustrations with this lens stemmed from my own mistakes honestly. I trusted that the AF would be accurate right out of box and I was wrong. I also didn't realize that the focus distance wasn't what I was used to, which I would have found had I done at least some testing prior to throwing it into its first shoot. The lens actually arrived minutes before a lifestyle shoot with a military family that wanted photos of their newborn baby included. It wasn't sharp wide open, and not knowing the focus distance, I couldn't focus as close as I wanted to. The reason it wasn't sharp when I looked at the images on the LCD was simply because of the AF not being dialed in. Just enough to make every image look nice and soft, with almost a light haze. Once the shoot was over, I threw it on a tripod and set up my lens calibration kit. Just as I suspected, it was front focusing quite a bit. Once I had it dialed in, I was ready to give the 58mm another try. After a few test shots I was nicely surprised just how sharp this lens actually was.
Technical Specifications:
Mount Type: Nikon F-Bayonet
Focal Length: 58mm
Maximum Aperture: f/1.4
Minimum Aperture: f/16
Format: FX/35mm
Maximum Angle of View (DX-format): 27°20′
Maximum Angle of View (FX-format): 40°50′
Maximum Reproduction Ratio: 0.13x
Lens Elements: 9
Lens Groups: 6
Compatible Format(s): FX, DX
Diaphragm Blades: 9
Distance Information: Yes
Nano Crystal Coat: Yes
Aspherical Elements: 2
Super Integrated Coating: Yes
Autofocus: Yes
AF-S (Silent Wave Motor): Yes
Minimum Focus Distance: 1.9ft.(0.58m)
Focus Mode: Auto, Manual, Manual/Auto
G-type: Yes
Filter Size: 72mm
Accepts Filter Type: Screw-on
Dimensions: (Approx.) 3.3×2.7 in. (Diameter x Length), 85x70mm (Diameter x Length)
Weight: (Approx.) 13.6 oz. (385g)
Sharpness
The Nikkor 58mm f/1.4G was optically designed differently than other lenses to yield a more three dimensional look, focusing more on the out of focus areas than the overall sharpness of the lens. Once I had the autofocus dialed in, I started to really see how special this lens actually was, and I found myself wanting to shoot it more and more. This isn't a lens that can be shot like any other 50mm f/1.4 lens out there, which is what I see it being compared to all over. It's not meant to be an all around perfect lens, being sharp from corner to corner, with all around great performance. It's meant to be a unique lens, and one with character. When shot wide open compared to being stopped down to f/2 or higher, it is slightly softer, and it won't be winning any sharpness awards when shot at f/1.4. You need to be willing to give up a slight degree of sharpness in order to get the true strength of this lens, which is its overall unique three dimensional look, extremely shallow depth of field, and some of the creamiest bokeh I've ever seen.
The funny thing is, once I started taking comparison shots with other lenses shot wide open, I was surprised at how sharp it actually was. The Nikkor 58mm f/1.4G is actually pretty sharp wide open, but due to it's extremely shallow depth of field, you need to really nail the focus or it will have a slight haze to it. Because of this, the advice I have given others when asked about this lens is that it's a very risky lens, but a very rewarding one. I found that when I was slightly off on my focus, it wasn't very forgiving, and the image would lose any chance of being sharp at my point of focus. When I nailed the focus, my focus point would be as sharp as any other lens I compared it to. Take a look at how sharp this bride's eyes are in this image, and then how quickly the focus fades out into soft and creamy bokeh. This wasn't even shot in the 36mp D800E, rather the 16mp Df, and shot wide open. Not too shabby if you ask me.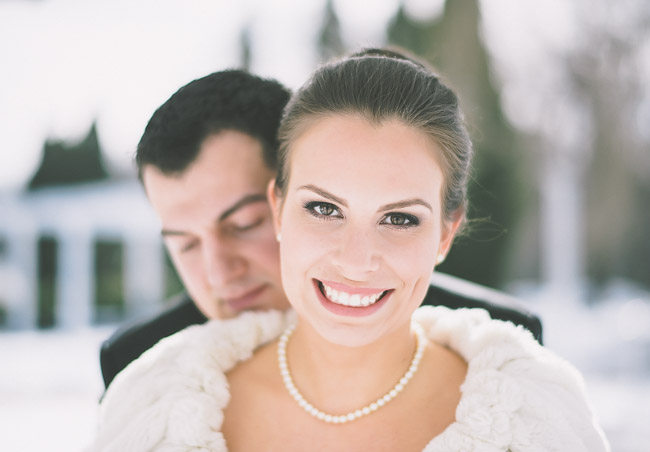 Autofocus
Like mentioned earlier, the lens's autofocus had to be dialed in and was front focusing right out of the box. Once I got it accurate, I was very happy with the autofocus of this lens. The only downside is the 1.9ft focus distance, which is a little further than most which took some getting used to, but I didn't find it to be a big deal. As far as speed is concerned, it felt no different to me than any other lens that I use, and certainly wasn't any slower. I did find that it would hunt a little in low light, but not all the time.
Color Rendition, Contrast, and Chromatic Aberration
If you were to look at the MTF charts of this lens compared to the others, you would think this lens failed miserably, which I'm sure you have already read in other reviews. The point that I want to make is that if you haven't heard already, this lens needs to be actually shot in the real world to see how it shines, and just how powerful of a lens it is. While the charts on this leave something to be desired, the images it produces when shot wide open are very unique for several reasons that can't be seen with a bar graph. One of those reasons is the beautiful colors that it produces, overall contrast, and low chromatic aberration, all of which Nikon claims is the result of its Nano Coating. All of Nikon's high end lenses have Nano coating, and the Nikkor 58mm is the only lens close to the 50mm focal length to have it.
Comparisons
Since I shoot both Canon and Nikon, I like to find the strengths of each manufacturer and not overlap focal lengths when it comes to lenses. So I often compare lenses between each and try to stick with the one that fits my style of shooting better and fills in any gaps I might have since I shoot with primarily all primes. One of my favorite lenses in the Canon line-up is the Canon 50mm f/1.4L, although I do have the Sigma 50mm f/1.4 for my Nikon bodies because it was hard for me to choose just one to keep. I had owned the Nikon 50mm f/1.4G which I sold for the Sigma, which quickly became my favorite lens to shoot with. When Nikon announced the 58mm f/1.4, I was very interested in trying it out, but with a price tag of $1700 I really had no interest of doing anything more than that. There was no room in my camera bag for another lens close to the 50mm range with two that I was already very happy with, even though the 58mm was touted as a very unique lens that by description fit my shooting style.
So, how did it compare? Well, let me show you, with real life comparisons and not photos of brick walls. Shooting outdoors in the beautiful natural sunlight is when I love shooting with my 50mm lenses, on both Canon and Nikon. So that is exactly how I compared three other 50mm lenses to the 58mm. I wanted to show how it compared to the other lenses, shot wide open, in natural light. The only editing that was done was color correcting to get the images to match, and each shot was with the same settings. The Nikon images were shot on the D800E and the Canon 50mm f/1.2 on the Canon 5D Mark III. The lenses compared were Canon 50mm f/1.2L, the Nikon 50mm f/1.4G, the Sigma 50mm f/1.4 Nikon mount, and the new Nikon 58mm f/1.4G.
I really wasn't sure how the results would turn out in my first comparison test between the 4 lenses. I certainly didn't think that there would be a very noticeable difference between the Nikon 58mm f/1.4G and two of my favorite lenses, the Canon 50mm f/1.2 and the Sigma 50mm f/1.4. All 4 lenses were close in sharpness, none of them really much sharper than the other. The most noticeable difference between them all was the out of focus rendering, to which the Nikkor 58mm f/1.4G shined. There was no outline to the bokeh from the 58mm, which was much smoother and softer than the other lenses. At a quick glance, not knowing which image was shot with which lens, I would pick the one shot on the 58mm as my favorite, with the Sigma coming in 2nd, and then the Canon. Here are a couple 100% crops to show the sharpness of the 58mm shot, as well as the out of focus area directly behind my subject compared to that of the Nikon 50mm.
The Bokeh
The most important characteristic of this lens, and its biggest selling point, is its bokeh. While Nikon may not have focused on the sharpness of this lens when shot wide open, it most definitely focused on its ability to render out of focus areas creating beautiful, soft, creamy, dreamy, awesome looking bokeh. When shooting a single subject, I love to shoot wide open. When shooting this lens, I can't help but continue to be impressed with its creamy bokeh and how soft the out of focus areas are. The impressive bokeh is just one of the ingredients that gives this lens its unique character, and makes me want to shoot with it more and more. The Sigma 50mm had been my favorite lens for creamy bokeh and giving me the unique look that I just love about shooting wide open, but after shooting the Nikkor 58mm for a month, it's hard going back to the Sigma.
Conclusion
When Nikon announced their new Nikkor 58mm f/1.4G, the biggest selling point to me was the statement:
This lens offers a dramatic sense of depth to your compositions—both at short distances as well as long-distance landscapes. When shooting stills of a close subject, the AF-S NIKKOR 58mm f/1.4G can achieve beautiful bokeh with soft, natural edges that diminishes smoothly away from your focal point.
The Nikkor 58mm f/1.4G is a very unique lens, like I have pointed out several times in this review. It's a risky lens that offers big rewards, targeted at a very specific group of photographers that enjoy shooting wide open and in low light. The biggest downfall to this lens is it's hefty price tag, which would lead one to believe that the group of photographers Nikon was targeting were the ones with a lot of money. Owning a portrait and wedding business, spending money on equipment is no longer about what I want, but what I can use to better my business. While this lens is very unique and fits my style of shooting, it is very pricey and it's hard to justify buying it. With a wife looking over my shoulder as I conclude this review, I will quickly answer the question of whether or not the 58mm has found a permanent home here with a yes.
I will leave you with a few more sample shots taken with the Nikkor 58mm on either the Nikon D800E or the Nikon Df. If your interested in how I edit all my photos, I use the SLR Lounge Lightroom Preset system, which can be found at the bottom. As always, thanks for reading and please leave a comment letting me know of any questions you may have.
The SLR Lounge Preset System
The SLR Lounge Preset System is designed to enable users to achieve virtually any look and effect within 3-5 simple clicks. From basic color correction, vintage fades, black & white effects, tilt-shift effects, faux HDR, retouching, detail enhancing, and so much more. The sky is the limit with what has been dubbed the most powerful and intuitive preset system available. Click the link above to learn more/purchase!  The SLR Lounge Preset System is now available for both Lightroom 5 and Adobe Camera Raw! (Bridge CS6)
You can also purchase the SLR Lounge Preset System as part of the Lightroom 4 Workshop Collection.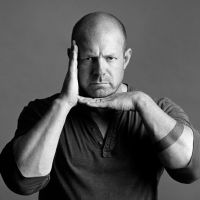 Jay Cassario
Jay Cassario is a fulltime photographer from South Jersey, owner of the multi-photographer wedding and portrait studio
Twisted Oaks, and Brand Ambassador for Leica Camera USA. WEBSITE:
Jay Cassario Personal Facebook:
Jay Cassario Business Facebook:
Twisted Oaks Studio Google Plus:
Jay's Google + Twitter:
@JayCassario