As of late, Apple has come under fire from Mac owners for focusing on the iPhone, iPad and other iDevices, letting the Mac lineup deteriorate. The Air hasn't had a much love since 2010, and even the Mac Pro has had heavy criticism and Apple has pledged to do better.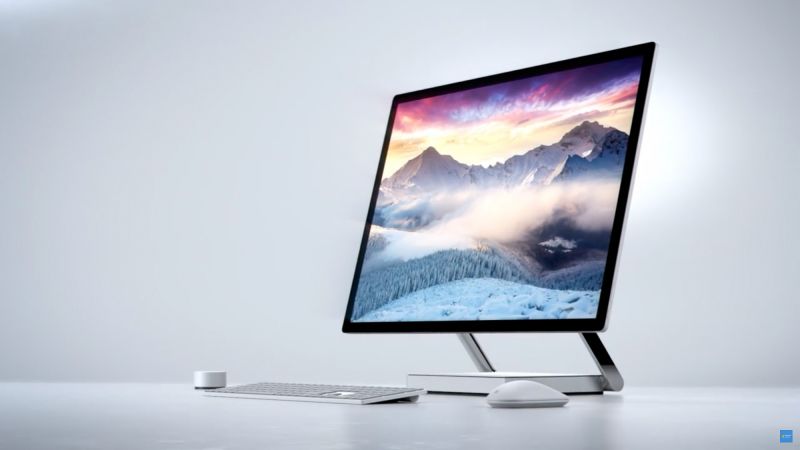 Microsoft has already started turning heads in the professional and creative markets away from Apple with their Surface Book, and their Surface Studio desktop transforms into a virtual drafting table. Now the tech giant is gunning for the segment that Apple has had a firm grasp on for quite some time – the $1,000 laptop for everyone. Microsoft held an event in New York City earlier this week that focused on education relations, a new version of Windows, and new laptop line.
The Surface Laptop is a true laptop unlike its cousin the Surface Book 2-in-1. The event on Tuesday unveiled a 13.5-inch laptop that's designed to work with the company's new Windows 10 S operating system. Panos Panay, corporate vice president for Surface Computing, chimed "The performance on this device is absolutely amazing".
Windows 10 S
In a very Apple-like way, the hardware and software teams at Microsoft worked together created a new version of its operating system, called Windows 10 S, that's tailored to for laptop. Terry Myerson, who runs both groups, said the inspiration for the "S" came from the auto industry, which often uses the letter to flag sporty, high-performance models.
Windows 10 S (not Windows Tennis) is a new variation of Windows that sort of works like and locked down macOS, in that you could only install software from the Mac App Store. The new OS is designed to prevent the computer from slowing down over time and remaining predictable while retaining fast boot times. Windows 10 S can be upgraded to Pro variant via $50 upgrade fee for running non-Microsoft approved apps.
Surface Laptop
The machine boots up in seconds, has a 10-point touch screen, and gets a claimed 14.5 hours of battery life thanks to the latest Intel Core i5 and an i7 processor. Weighing in at 2.76 pounds the Surface Laptop is about a quarter-pound less than the Macbook Air with a longer battery life.
The brilliant 13.5" PixelSense Display is adorned with edge-to-edge Corning Gorilla Glass 3 and has an 3:2 aspect ratio. "This is the thinnest LCD touch model ever created and put into a laptop," says Panay, complete with 3.4 million pixels. The screen even supports Microsoft's Surface Pen, so you can draw on the display just like other Surface devices.
Milled from a slab of aluminum alloy, the device has no screws or holes, save for the ones for the microphones to communicate with Cortana, Microsoft's voice assistant. Vapor chambers are integrated into the aluminum finish on the rear of the device to help keep the Surface Laptop cool. "It allows us to pack everything we need in there," says Panay. There are no speaker grilles or holes, and Microsoft has figured out a way to transmit sound via gaps in the keyboard, so the sound comes from under your fingers.
In an effort to make the surface around the keyboard more ascetically pleasing, designers used Alcantara, a synthetic microfiber, that has become a staple of the Surface line. Microsoft chose Alcantara, Panay said, because "it gets rid of that cold, sterile feeling."
The new hardware mostly resembles a MacBook Air with updated internals. There is a single USB-A 3.0, headset jack, mini DisplayPort, and SurfaceConnect port which allows charging or the ability to add their proprietary dock.
Microsoft is starting preorders for the Surface Laptop here, priced starting at $999 for the Core i5 version with 4GB of RAM and 128GB of SSD storage. The Surface Laptop will ship in four colors: platinum, burgundy, cobalt blue, and graphite gold and will start shipping on June 15th.
Thoughts
Despite the impressive hardware from Mircosoft, the Mac aficionados are used to the Apple specific interface, being the one major point in anti-switching arguments. The new laptops offered by Microsoft have no major reason for Mac users to switch. Like Apple's lineup, RAM can be max out at 16GB and only a max 512GB of SSD can be added, whereas Apple's 13 MacBook Pros support up to a 1TB SSD.
Unfortunately, the Surface Laptops doesn't feature the new USB-C/Thunderbolt 3 as on the on new MacBook Pros or even an SD Card reader. The latter could be forgiven, but the lack of USB-C/Thunderbolt 3, on a device that is supposed to last the user many years, is a serious design mistake on Microsoft's part. The similarly specced Dell 9360 seems like a better machine as it has Thunderbolt 3, with an additional USB 3.0 port, and an SD Card reader to boot.
Justin Heyes
Justin Heyes wants to live in a world where we have near misses and absolute hits; great love and small disasters. Starting his career as a gaffer, he has done work for QVC and The Rachel Ray Show, but quickly fell in love with photography. When he's not building arcade machines, you can find him at local flea markets or attending car shows. Explore his photographic endeavors
here
. Website:
Justin Heyes
Instagram:
@jheyesphoto