HongKong manufacturer Meike has released a new medium telephoto portrait and macro lens, an 85mm f2.8 for Canon and Nikon DSLR cameras, as well as Sony and Fuij. However, it is also for any mirrorless shooter with an adaptor for the aforementioned mounts. There is some indication of availability for micro four-thirds, and  priced at an attractive $299.
You may know Meike as the brand that makes third party accessories such as grips, flashes, and adapters but, they also have a modest collection of standard primes. They've been slowly carving out a niche in the specialty lens market and, with this their latest, they hope to build some momentum by casting their lot into the pool of popular portrait length lenses.
Highlights & Specs
The lens is manual focus only, boasts a metal construction, a nano-technology multi-layer coating, and has the ability to extended to 118mm without affecting focus. Here is a deeper dive into the specs.
Lens Structure: 8 groups and 11 Elements
Aperture range: F2.8-22
Maximum Magnification Ratio: 1:1.5
Lens Diameter: 64mm
Filter Size: 55mm
Length: 91.5mm(Canon) 90mm(Nikon) 117mm(Sony)
Weight: 500g
View angle: 28.2° ~ 18.9°
Minimum Focus Distance: 0.25m
Pricing for the lens isn't available yet, but if their current collection is any indication, it will be amongst the most affordable macro lenses. As it enters the fray of the macro market, only time will tell if this combatant can punch above its weight.
For beginners and mild hobbyists, keep your eye on this one as it could be a good lens to gain experience in a few genres of photography. Every mount needs a repository of starter lenses and maybe one day Meike can move up the ranks of third party options.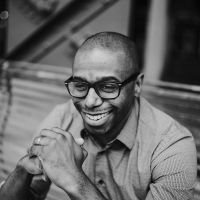 Wendell Weithers
Wendell is based in Atlanta where he shoots events, portraits, and food photography. He also supports his wife Andrea as she runs their cake design business, Sweet Details. Instagram:
Wendellwphoto