Alongside the much-anticipated Panasonic GX7, Panasonic and Leica AG announced the fastest interchangeable lens with autofocus for the Micro 4/3 system.
The Leica DG NOCTICRON 42.5mm f/1.2 is not only a very large aperture prime lens with a full-frame focal length equivalent of 85mm, but it is also optically stabilized. What is notable about this photo is the inclusion of a second ring for aperture. It's not known as of yet whether the aperture will be mechanically controlled or electronically controlled with this ring.
This should be the same lens that Panasonic announced in Photokina last year. Hearing an official press release hopefully means that its release is right around the corner. More details to come, so stay tuned.
Press Release
PANASONIC ANNOUNCES THE FASTEST INTERCHANGEABLE LENS FOR THE LUMIX G SERIES CAMERAS
NEWARK, NJ (August 1, 2013) Panasonic today announced the LEICA DG NOCTICRON 42.5mm/F1.2 lens, the fastest interchangeable lens in the Micro Four Thirds standard for the LUMIX G Series cameras.
Previously, Panasonic has marketed interchangeable lenses meeting LEICA specifications, including the LEICA DG SUMMILUX 25mm/F1.4 ASPH. and the LEICA DG MACRO-ELMARIT 45mm/F2.8 ASPH./MEGA O.I.S. The name "NOCTICRON" was defined by Leica Camera AG for this lens type continuing LEICA's legendary elements of large diameter, high quality lenses. The LEICA DG NOCTICRON 42.5mm/F1.2 achieves the fastest1 F1.2 for a Micro Four Thirds interchangeable lens, becoming the first large diameter, high performance NOCTICRON lens.
Panasonic will continue to further advance its product development to meet the diverse needs of customers in the globally expanding Micro Four Thirds market.

Note 1. For an AF interchangeable lens, as of August 1, 2013, according to research by Panasonic.
Note 2. Details of the product specifications, the date of release and the price are yet to be announced. See the lenses road map on our website
(http://panasonic.net/avc/lumix/systemcamera/gms/lens/index.html).

*LEICA is a registered trademark of Leica Microsystems IR GmbH.
*SUMMILUX, ELMARIT and NOCTICRON are registered trademarks of Leica Camera AG.
About Panasonic Consumer Marketing Company of North America
Based in Newark, N.J., Panasonic Consumer Marketing Company of North America, a Division of Panasonic Corporation of North America, the principal North American Subsidiary of Panasonic Corporation and the hub of Panasonic's U.S. marketing, sales, service and R&D operations, offers a wide-range of consumer solutions in the U.S. and Canada. The Company's portfolio of innovative consumer products ranges from VIERA Smart TVs, Blu-ray players, LUMIX Digital Cameras, Camcorders, Home Audio, Cordless Phones, Home Appliances, Wellness and Personal Care products and more.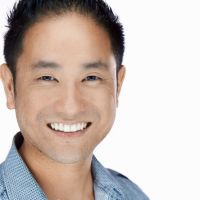 fotosiamo
Joe is a fashion and commercial photographer based in Los Angeles, CA. He blends creativity and edge with a strong style of lighting and emotion in his photographs.