You may know WANDRD from glowing product reviews here at SLR Lounge, or perhaps you've caught a glint of one of their bags in the camera store from the corner of your eye and done a double take. Wherever you first heard of WANDRD, they're one to watch.
The brand who lives where "style meets functionality" is back again with a new Kickstarter, and building on the massive success of previous creations like the PRVKE bags, the newest offering, the DUO Daypack, had already eclipsed their $25,000 goal within an hour of its launch. With $490,000 in pledges and counting, the DUO Daypack's Kickstarter is less a gamble and more an opportunity to pick up a hot new product at a discount.
So what is the DUO Daypack, and why do so many people want one? It's a sleek, innovative daypack for photo gear that easily converts for general-purpose use. What really stands out is the "infinite zip system," which provides a variety of ways to access and organize your stuff.
The pack is made of animal-free, waterproof materials with YKK waterproof zippers, and is compatible with WANDRD's modular accessories like accessory straps to attach things externally and a waist strap to help distribute the weight of a heavy pack more evenly.
Of note, the DUO Daypack is not compatible with WANDRD's PRVKE Camera Cubes. Instead, the new pack is equipped with an integrated, collapsible POP camera cube which can be accessed from either the left or right.
DUO Daypacks are set to ship late this year, with the estimated delivery date in December of 2019. As of this writing, a few more Early Bird pledges are available for $175, but if you miss those you can still grab the bag for $190. Once the DUO Daypacks are in regular production, they are expected to retail for $219.
Check out the promo video below to see the DUO Daypack in action, and visit the Kickstarter page to view even more details and purchase.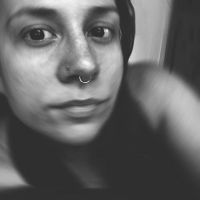 Holly Roa
Seattle based photographer with a side of videography, specializing in work involving animals, but basically a Jill of all trades. Instagram:
@HJRphotos