For Canon shooters looking to upgrade from their Rebels or anyone in the market for a first DSLR that wishes to bypass the Rebel line but aren't ready to make the leap to full-frame, there's a new kid on the block, er, in the Canon lineup, and it's shipping now.
The 77D bridges the gap between the Rebel series and the prosumer 80D.
Specs, at a glance:
•24.2 megapixels
•Digic 7 processor
•Bluetooth, NFC, WiFi capable
•6 FPS continuous shooting
•ISO 100-25600
•1080p HD video
•Articulating touch screen LCD display
•45 point dual pixel autofocus system, all cross-type
•Shutter speeds of 30 seconds to 1/4000
•1/200 flash sync speed
•95% viewfinder coverage
•Built-in flash
In comparison to the 80D, its fastest shutter speed of 1/4000th is a stop slower than the 80D's 1/8000, it features a pentamirror rather than pentaprism viewfinder which also has 5% less coverage than the 80D's, shoots 1 frame per second slower, has a slower flash sync speed at 1/200 to the D80's 1/250 and lacks weatherproofing.
It's not the underdog between the two in every aspect, though. It has a newer Digic 7 processor vs the 80D's Digic 6, is smaller and lighter for better portability, and offers greater light sensitivity at a maximum ISO of 25600 (expandable by another stop) to the 80D's 12800. The two cameras utilize the same sensor and 45 point autofocus system. And of course, there's the price – body only is priced at $899 while the 80D is $1199.
It's available now from B&H bundled in a few different kits – with the old entry-level stand-by, the 18-55mm lens, with the 18-135mm for those looking for greater reach, 2 additional kits which are the same but feature a 55-250mm lens as well, and of course, body only. Until tomorrow (1/1, until 11:59 PM EDT) the two-lens kits are being offered up with an instant savings of $150.
The 77D's higher specced big brother, the 80D is included in the sale as well, with $100 instant savings on the body alone or in a multitude of kits with savings up to $600.
We'll be taking the 77D for a test-drive shortly – look out for the review. What do you think of this new spot Canon has created in their lineup?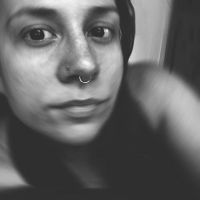 Holly Roa
Seattle based photographer with a side of videography, specializing in work involving animals, but basically a Jill of all trades. Instagram:
@HJRphotos