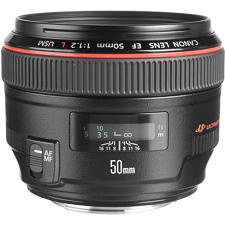 Sigma's strong run of form with their Art series prime lenses has left a lot of us wondering when Canon or Nikon would respond to the new threat from Sigma. According to a new report today over on Canon Rumors, it seems Canon will respond, but not until 2015.
According to the CR report, they have received a tip that Canon will not announce any more new 'L' primes in 2014, but that several will be on the slate for 2015. At the top of that list, with an expected "early 2015" release is a new Canon 35mm L lens, likely an F/1.4 aperture, but we don't know for sure on that. This would clearly be Canon's response to the high performing and super popular Sigma 35mm F/1.4 Art.
Also expected out in 2015, but not until late, is a new Canon 50mm L, possibly an F/1.4 aperture – but that is unclear. This would obviously be Canon's response to the Sigma 50mm F/1.4 Art, a lens that has shown to perform on level terms – maybe even better in some regards – with the current Canon 50mm F/1.2.
These are just rumors at this point, but if this is the case, it will be very interesting to see how these lenses fair against the lower priced and high performance Sigma lenses. I have been a huge fan of what Sigma has been doing, so it will be cool to see how Canon responds.
___
What are your thoughts on this rumor news? Should Sigma be worried, or will Canon disappoint in their response to Sigma's recent success? Leave a comment below!