Mirrorless mounts have been the Wild West of the photography and video landscape. They've given manufacturers with a patent and a dream a chance to strike gold whilst there's still room in the market to make a name for themselves.
Certain territories such as Fuji's X-mount are well established and difficult to penetrate. Have any of you seen a Zeiss Touit on an X-T2? Not Many I'd guess. Sony's, on the other hand, have plenty of room for growth and it is an attractive option for any hopeful third-party titans. Enter the new Neewer, (say that five times fast….yea you sound silly), 35mm f/1.2 prime lens.
Product Highlights
– Fuji X & Sony E-Mount
– Manual Focus
– F1.2 – F16
– Aluminum Body w/Copper Core
– 6 Elements in 5 Groups
– 9 Diaphragm Blades
– High Definition Multi-Layer Coating
– 0.33lb/150g
This could be a fun and affordable entry into the market for Neewer and they may be able to win a few fans in the market by the time Canon and Nikon launch their new systems. So maybe they'll be able to take this lens and send it to those mounts when the time comes.
Currently, the lens is unavailable and only offered on Amazon. When it is in stock, you can expect the lens to sell for $120.
Original article found on DPreview.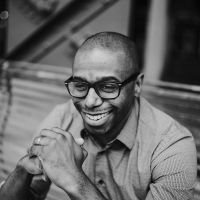 Wendell Weithers
Wendell is based in Atlanta where he shoots events, portraits, and food photography. He also supports his wife Andrea as she runs their cake design business, Sweet Details. Instagram:
Wendellwphoto